Perfecting a green smoothie takes work. The right combination and ratio of fruit to veg is key to a well balanced smoothie. The last thing I need is a massive sugar rush first thing in the morning. I like to add chia gel to my smoothies because it's high protein, contains load of fiber and nutrients and keeps my energy up for workouts. If you have yet to make hemp milk, I encourage you to give it a shot. It's so stinking easy.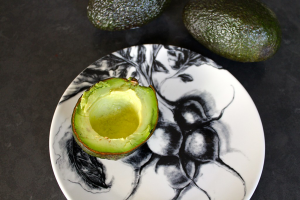 Green smoothies are a great way to get nutrient dense foods into little mouths without too much trouble. Ava and I shared this smoothie this morning on our dog walk.  This smoothie makes the perfect pre ride meal or a nutritious start to any day.
Best Green Smoothie (kid approved)
Serves 1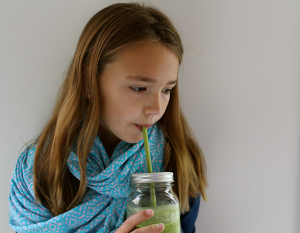 Ingredients:
2 handfuls of spinach
1 frozen peach (3/4 cup) or 1/2 frozen banana or 1/2 cup frozen mango or pineapple
1/4 avocado
1/2 cup hemp milk
1/2 to 3/4 cup coconut water
1 scoop of vanilla protein powder of choice (100% pure whey isolate or vegan protien powder)
Optional: 3 tablespoons chia gel (chia soaked in water for 5 minutes or overnight)
Combine all the ingredients together in a high speed blender and serve.