I was fortunate enough to spend a few weeks in Hawaii this year and was able to experience the best of both worlds, lying on the beach, running and hiking. The latest trip was about seeing Oahu from a birds eye view. I hiked 2 of the 5 craters on Oahu and had another planned but the weather made the last hike (and most important one for me) too dangerous, so unfortunately we had no choice but to cancel.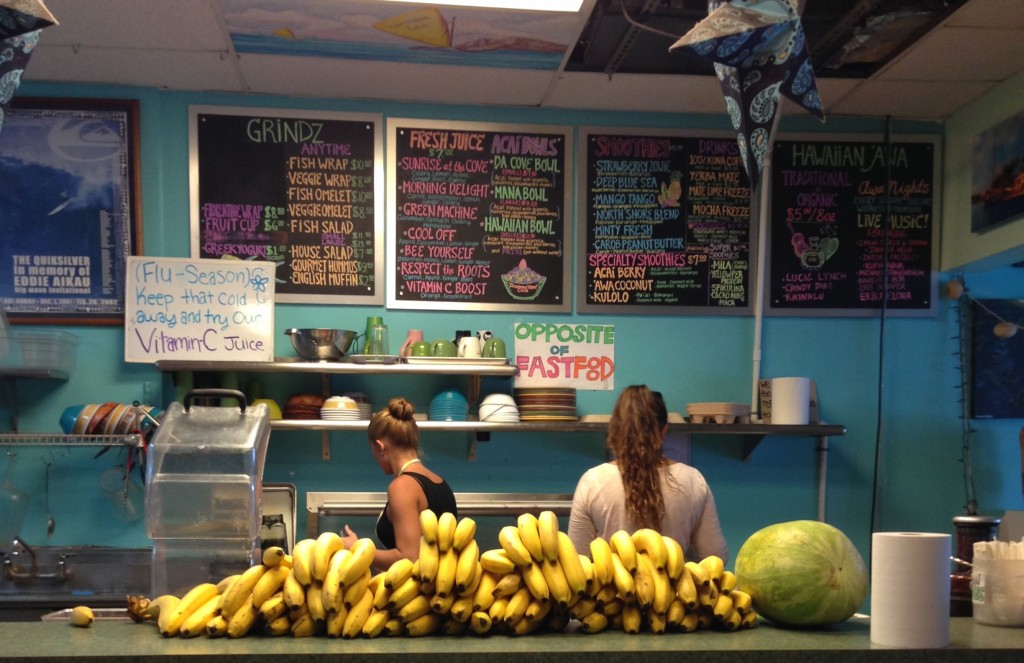 One of the best parts of travelling for me is being able to experience the culture, the local flavors and ingredients of a new place on earth. I typically search out small, local restaurants and café's to get the real feel for the culture and this trip was no exception. I ate seafood everyday I was there, sometimes twice a day and made a few simple meals from our rental. One of my favorite things to eat in Hawaii is the Acai Bowl and it's the best after a long sweaty run or a hike.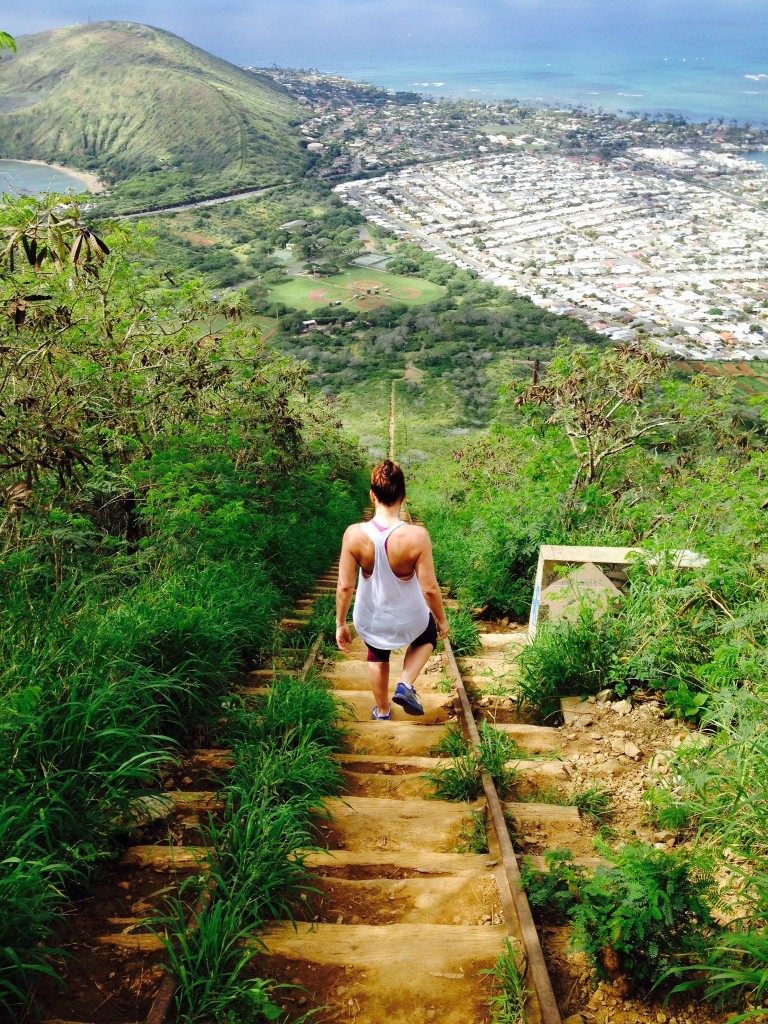 Acai berries are high in antioxidants, helpful for protecting us from cardiovascular disease, aging and cancer. Studies show that acai may prevent oxidative damage to cholesterol and other lipids, which may help prevent heart disease.
Acai, native to the amazon rainforest can be found in Canada at health food stores and even Costco. Acai can be purchased as juice or frozen packs under the brand Sambazon and I have also found a powdered acai berry that I add to smoothies.
Acai bowls are found at many café's around Hawaii and are normally topped with granola, fruit, local honey and if you're lucky bee pollen.
Super Acai Bowl
2 bowls
1 cup frozen berries, blackberry, raspberry, strawberry or blueberry (I use a combination)
1 frozen banana or 1 cup frozen pineapple
1 tablespoon acai powder
½ cup acai juice or water
½ cup nut milk (or your choice of milk)
1 heaping teaspoon Spirulina or E3live powder (optional)
1 tablespoon hemp seeds or protein powder
1 tablespoon chia seeds
Directions:
Blend all the ingredients together in a high-speed blender and serve with your choice of toppings.
Toppings: granola, bee pollen, berries, banana, coconut, chia, hemp, goji berries, mango and honey.