I remember this time of year as harvest when I was growing up on a farm near Lethbridge. The harvest of the acres and acres of grain fields but also our garden. Digging up and storing potatoes, carrots and onions from my parents' gigantic garden. With seven children in our home it meant we survived on potatoes and meat for a large portion of the winter. The smell of boiling potatoes takes me right back to the kitchen I knew when I was young, many, many years ago, haha.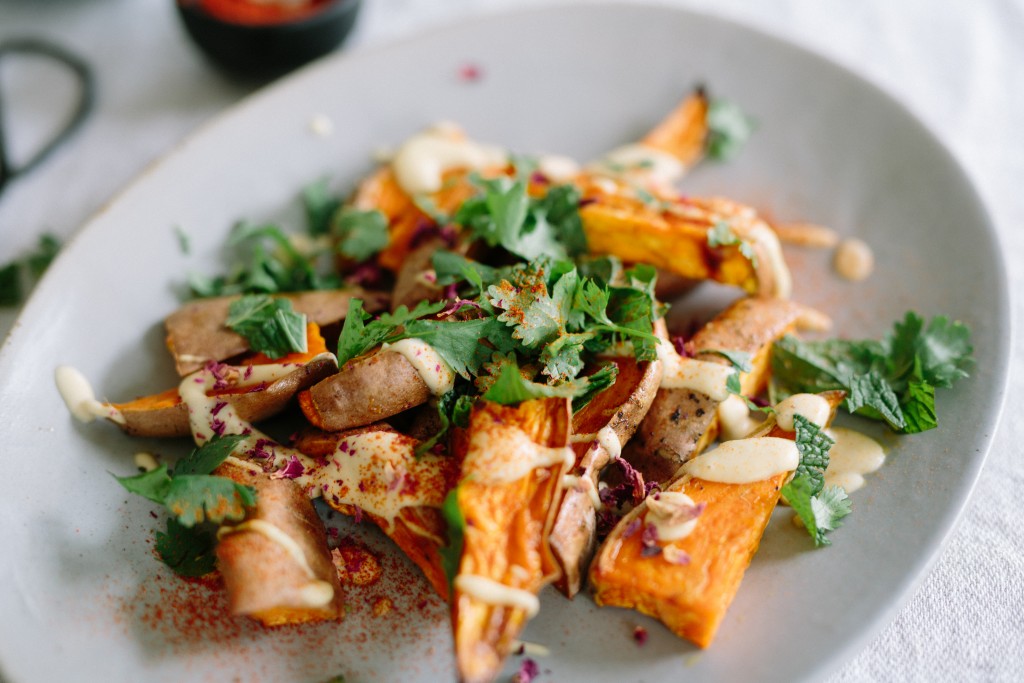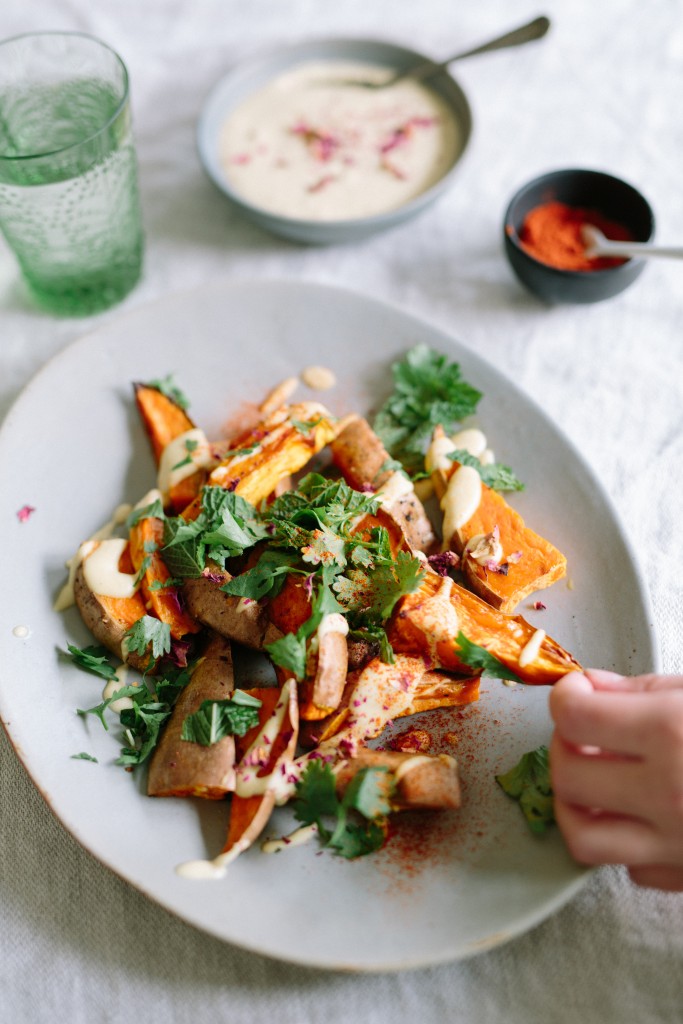 I rarely boil a pot of potatoes now as my parents did and still do but I do love a baked sweet potato. Sweet potatoes are full of vitamin A and vitamin C as well as manganese, copper, pantothenic acid, and vitamin B6.
Hockey season is back and I'm always looking for ways to refuel the body of a growing teenager with healthy meals that boost energy. This vegetarian dish is so easy to make and can be done in advance. The sauce is great on salads and cooked meats and makes an excellent vegetable dip.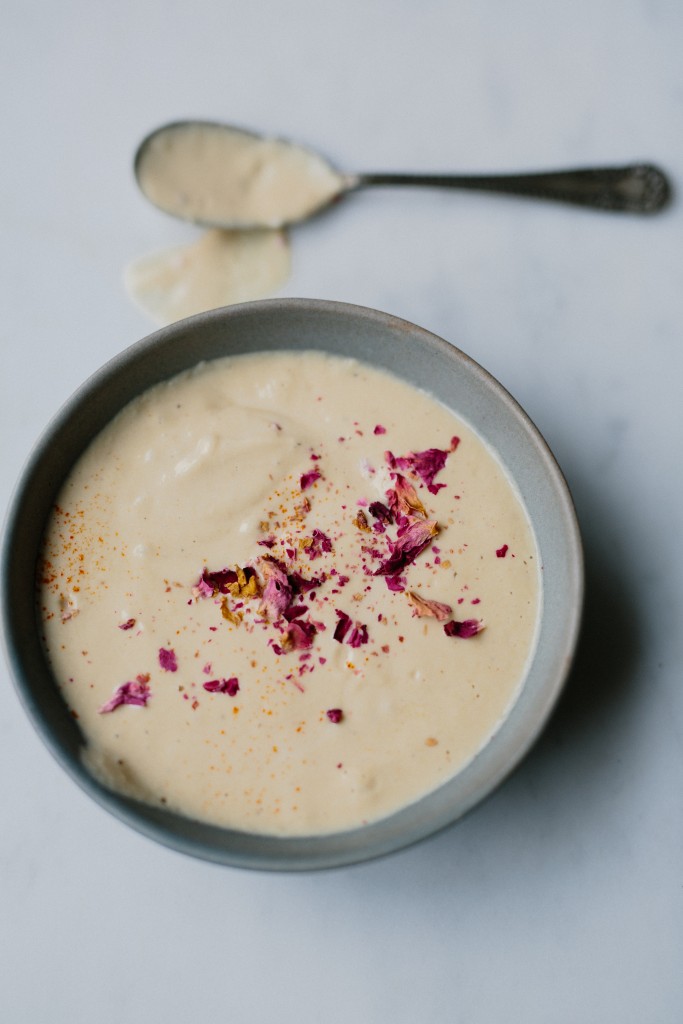 Roasted Sweet Potatoes with Chickpea, Miso & Tahini Sauce
Roasted Sweet Potatoes
Ingredients:
1 large sweet potato, cut into wedges
1 tablespoon extra virgin olive oil
sea salt and pepper
Chickpea, Miso & Tahini Sauce
Makes approximately 1 ¼ cups
1 cup chickpeas (canned or cooked, rinsed, well drained)
1 garlic clove
1 tablepsoon miso paste
3 tablespoons tahini
2 tablespoons olive oil
juice of 1 to 2 lemons
1 teapsoon lemon zest
1 tablespoon honey
3 tablespoons filtered water
½ teaspoon sea salt
freshly ground pepper
For Garnish
Dried rose petals
Paprika
Chopped mint
Chopped Cilantro
Directions:
Preheat the oven to 450 °F. Toss the sweet potato wedges with olive oil, sea salt and pepper. Transfer to a stoneware baking pan and spread out evenly, make sure you don't overcrowd the wedges. If you do not have a stoneware pan, line a baking sheet with parchment paper. Bake until tender and starting to brown, approximately 30 minutes.
For the Sauce:
Combine the chickpeas, garlic, miso, tahini, olive oil, lemon juice, lemon zest, honey, filtered water, sea salt and pepper in a high-speed blender. Blend until smooth, adding more water a tablespoon at a time until you reach desired consistency.
To plate:
Transfer the sweet potatoes to a plate and drizzle with Chickpea, Miso & Tahini Sauce. Add as much chopped mint and cilantro as you wish. (I like a lot.) Garnish with dried rose petals and paprika. Serve.