I'm back at hot yoga the last few weeks now that the weather is cooler and I can handle the heat. The burst of cold air leaving the studio is the only way I can handle hot yoga. I think the first week I was back I was having some major detox symptoms. I had a splitting headache and I felt like garbage. I always make sure I'm hydrated so I know that dehydration was not the issue. Sweating profusely in hot yoga is a very good way to detox the body but when you have not detoxed for a while the symptoms can be overwhelming at first. Now I just have to maintain the routine so that detoxing is not as severe.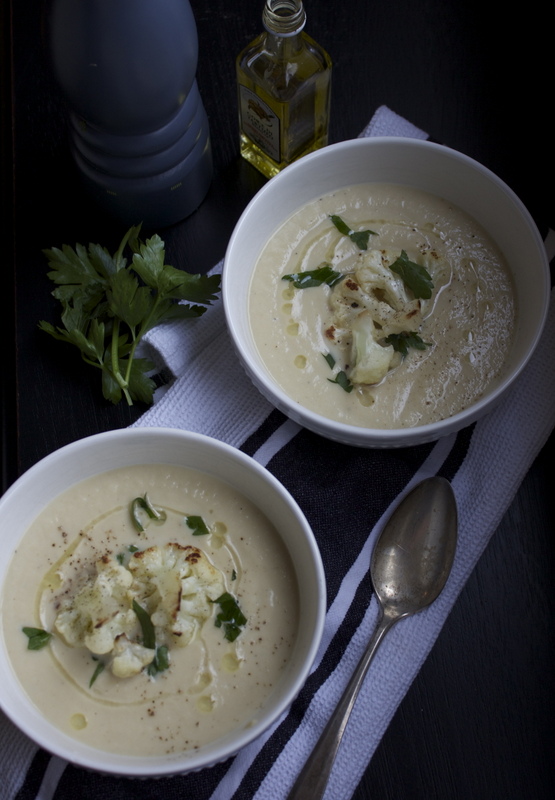 One thing about hot yoga I highly recommend is having a shower as soon as possible afterwards. During hot yoga the body is sweating out toxins through the skin and they can be absorbed back into your skin after you cool down. The second recommendation I have is to HYDRATE. Do not even consider going to hot yoga is you are not well hydrated. I drink 100% pure coconut water (not from concentrate) after hot yoga to balance electrolytes. I seriously sweat like crazy in there and replacing electrolytes is very important. My third recommendation is to listen to what the instructor speaks about during class, for whatever reason each time I go, whatever lesson she is speaking of resonates with me. The spiritual side of yoga can be more powerful than the movements themselves.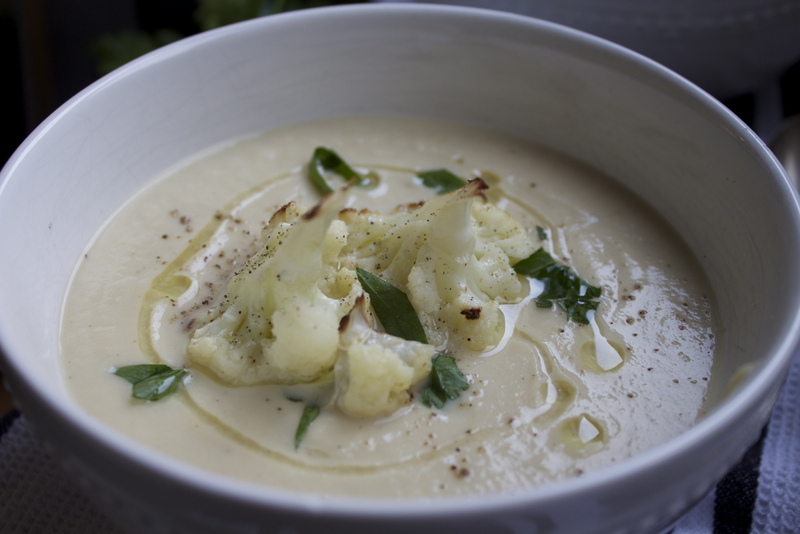 I get really cold about an hour after leaving the studio so last week I put together this soup for lunch while working. It's really fast, easy and really delicious. Not only that it's dairy free and you wouldn't even know because it is ultra creamy. I highly recommend blending the soup in a Vitamix if you are fortunate enough to have one. I started with the emersion blender but it didn't give me the creaminess I was after.
Roasted Cauliflower & Chickpea Soup with truffle oil
Serves 4
1 large head cauliflower, cut into florets
2 Tablespoons extra virgin olive oil
Sea salt
Freshly cracked pepper
1 Tablespoon extra virgin olive oil
1 leek, cleaned and thinly sliced
2 garlic cloves, crushed
1 can chickpeas, drained and rinsed
2 liters chicken broth
Truffle oil
Parsley, chopped, for garnish
Preheat the oven to 350 degrees F.
Place the cauliflower on a baking sheet and drizzle with olive oil and sprinkle with a few pinches of sea salt and pepper. Roast in the oven for 30 minutes. Remove and set aside.
In a large pot, heat 1 tablespoon of olive oil and sauté the leeks until soft. Add in the garlic, chickpeas and cauliflower to the pot and pour in the broth, reserving a few pieces of cauliflower for the top of each bowl. Allow the soup to simmer for 10 minutes then puree with an emersion blender or remove to a blender and blend until smooth. I recommend, for really creamy soup, to puree the soup in a blender. Season the soup with sea salt and pepper to taste.
Divide the soup between bowls, top with a few cauliflower pieces, parsley, truffle oil and fresh ground pepper.