One never really fully appreciates the value of a dishwasher until it breaks down. This weekend my dishwasher stopped working. Not only did it breakdown, the water pipe going to the dishwasher burst or came off, not entirely sure yet, and surrounded the area with water. The water continued under my hardwood floors and then had no choice but to leak through the floors into my finished basement. Luckily I was home and I could hear the water trying to fill the dishwasher but it was not filling. I thought I would check to see where it was going exactly. I ran to the basement, into my gym directly under the dishwasher and I soon discovered it pouring from the ceiling and onto my squat rack and carpet. Awesome. Now I have a 7 by 7 area of ceiling missing from the basement and a broken dishwasher along with a few other damages I'm not ready to deal with.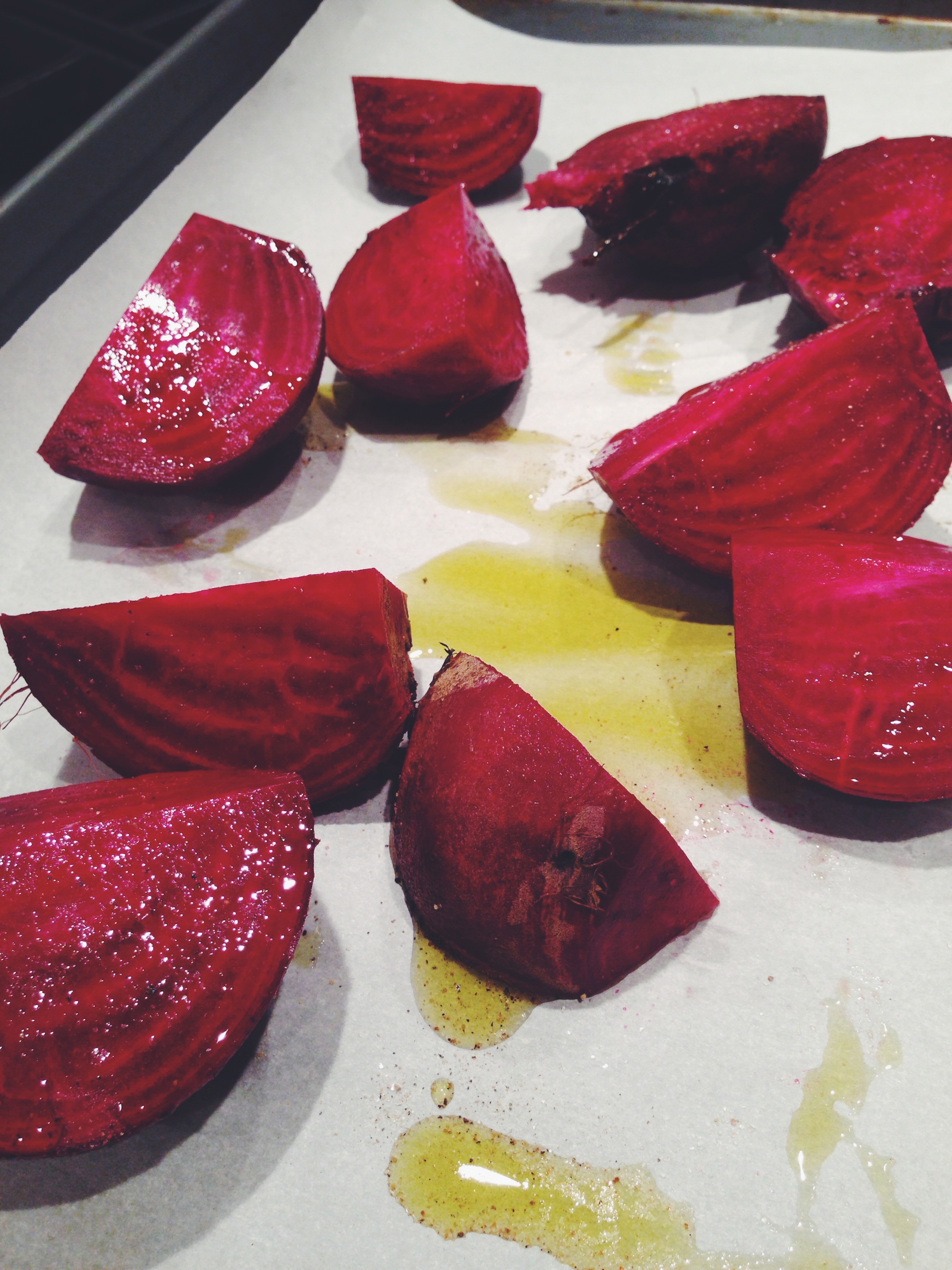 On the bright side, right before the dishwasher incident, I saw this bright pink hummus on Pinterest and whipped up a big bowl of it for a girls night I was hosting at my house. This beet injected hummus is truly the best hummus I have ever had and has amplified my beet addiction. I served it as a dip for crudité and happily smeared it on roasted chicken the next day.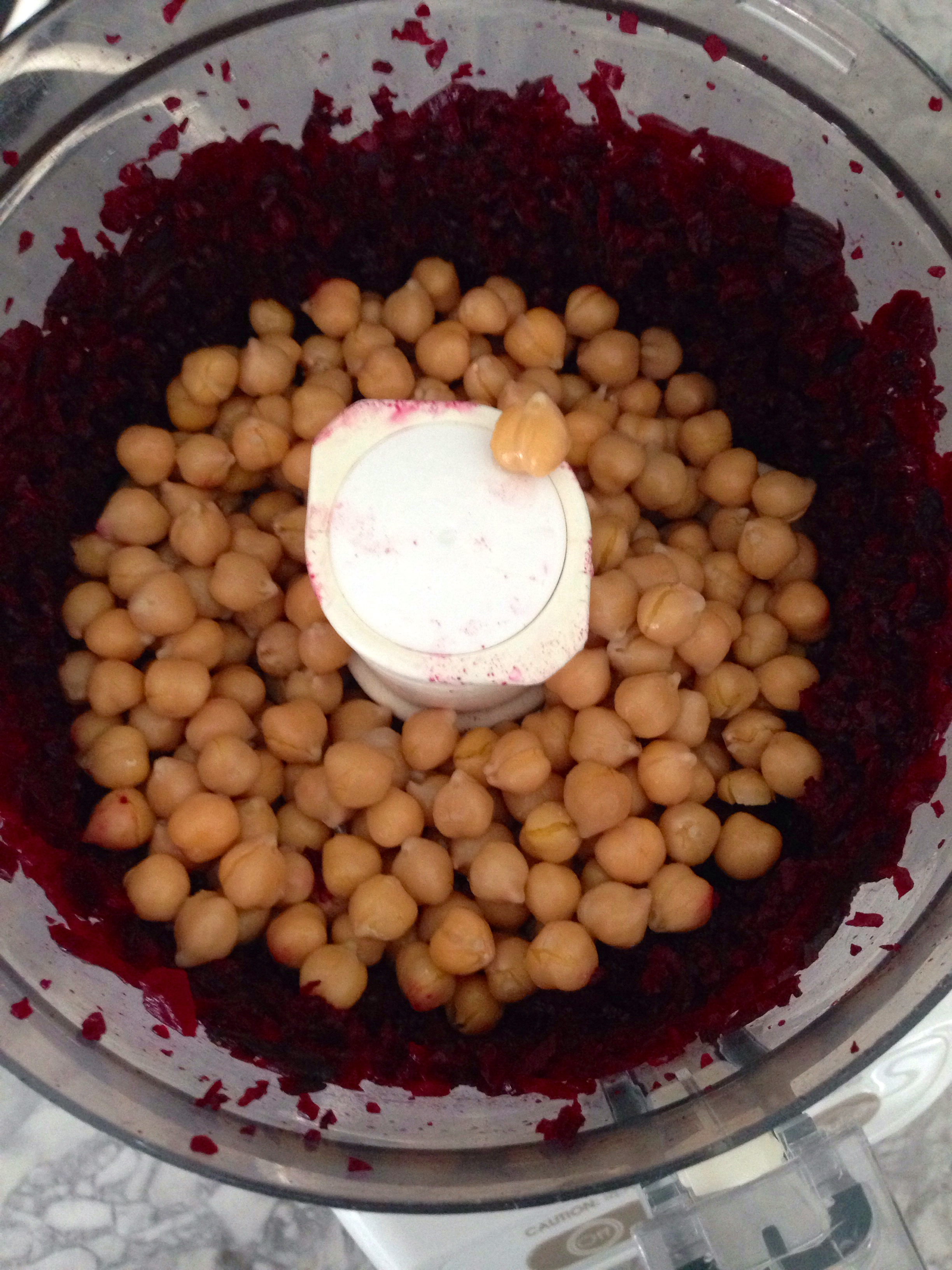 I love beets not only because the entire root vegetable is edible, the greens being just as good as the root but they are extremely nutritious. Beets have anti-aging properties, are liver cleansing, protect against heart disease and strokes. The roots contain B vitamins along with many minerals including potassium, iron, manganese, copper and magnesium. Beside B vitamins, beets contain vitamin A, C, E and K.
I seem to be on a beet kick lately, juicing beets is so delicious when combined with apples and carrots. If you follow my Instagram, beet juice is a favorite of mine. I love steamed beet greens because it takes me back to eating them as a child, fresh from the garden with butter, salt and pepper. However you choose to incorporate beets, the impressive list of nutrients, liver cleansing capabilities and blood cleansing properties make it well worth the effort to prepare this hummus.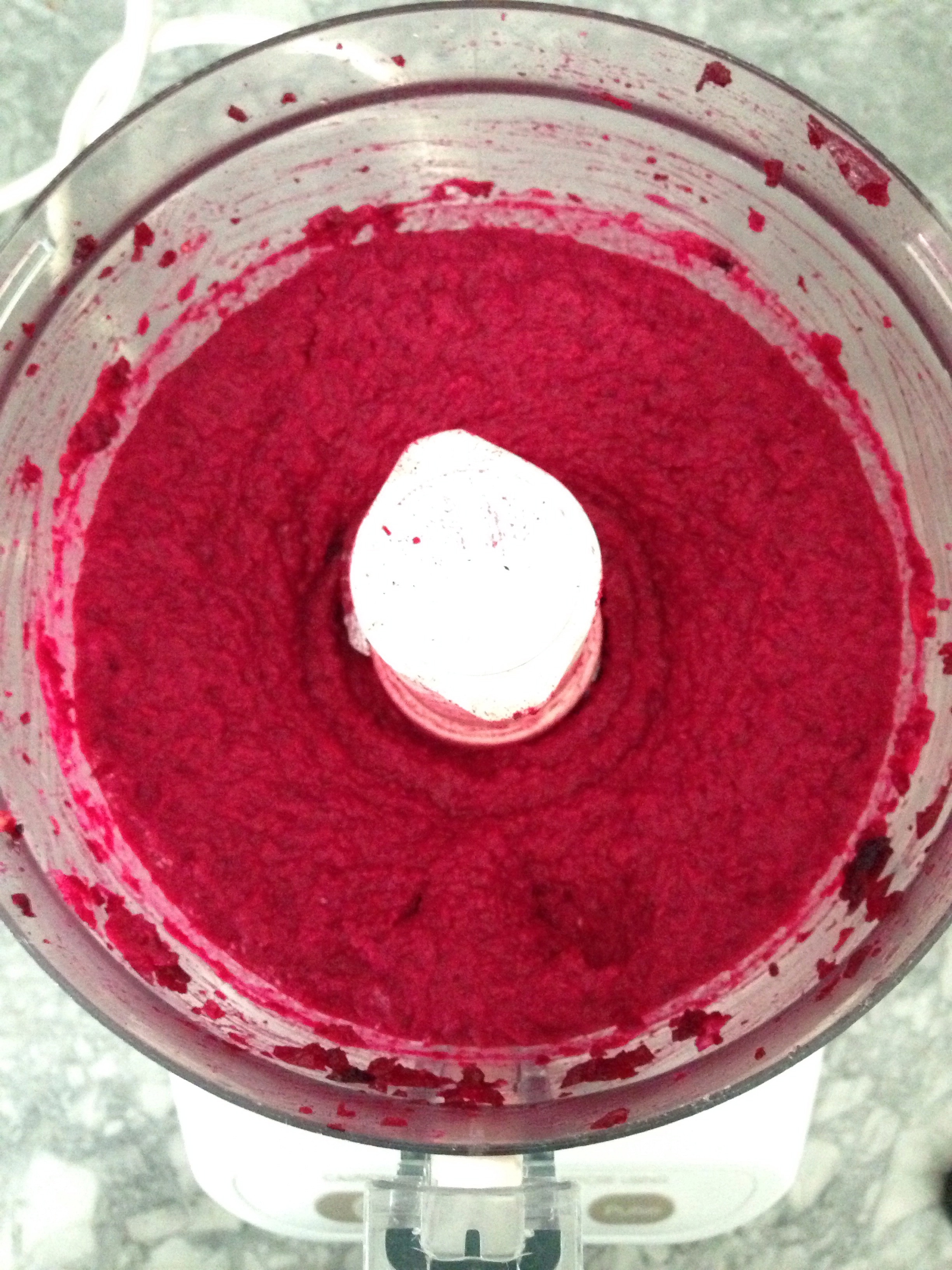 Roasted Beet Hummus
Yields approximately 2 1/2 cups
3 medium beets
1 can chickpeas, rinsed and drained
2 tablespoons tahini
2 garlic cloves, chopped
Juice of one lemon
1/3 cup extra virgin olive oil
Sea salt and pepper
 Preheat the oven to 400 degrees F.  Line a baking sheet with parchment paper. Chop the beets into large chunks, place on the baking sheet and drizzle with olive oil.  Place the beets in the oven and roast for 45 minutes to 1 hour. They should be tender when pierced with a fork. Remove from the oven and allow to sit or refrigerate until cool enough to handle. When cool, peel the skins off the beets.
Add the roasted beets to a food processor and blend for a minute. Add in the chickpeas, tahini, garlic, a few big pinches of sea salt and fresh cracked pepper. Blend until smooth and with the blender running, drizzle in the olive oil. Blend until combined and smooth.