Through my practice as a nutritionist I have found there is a great divide between two worlds, or at least I think there is. This is the divide between the vegetarian diet and the Paleo diet. Theories on grain, dairy, unpasteurized dairy, animal protein, vegetarian protein, how is the average person to know what is right? At the end of the day it comes down to what your body will tolerate, your symptoms and how you feel. Do you feel better with a few grains added into your routine? Can you tolerate a small amount of goat cheese? What is your nutritional goal? Is it to lean out so you can tear it up in a CrossFit competition? Maybe it's cancer prevention and reducing the amount of animal protein you consume? Maybe it's as simple as having more energy, a healthy body composition or feeding your family the best choices possible. Whatever choices you make on food you put in your body inevitably is what you get out, that will never change. I try and bridge the nutritional divide by occationally incorporating gluten free grains, eating vegetarian one day a week, occationally having goat cheese and most importantely listen to what my body needs. Often we don't think about how we feel or the connection to the food we eat and the long term health impact food has.
November is the one month of the year when facial hair supports a cause for men's health and brings awareness to prostate cancer. Prostate and testicular cancer are on the rise so while men everywhere are growing a stache to support cancer research, I thought some education on cancer prevention would be fitting for November.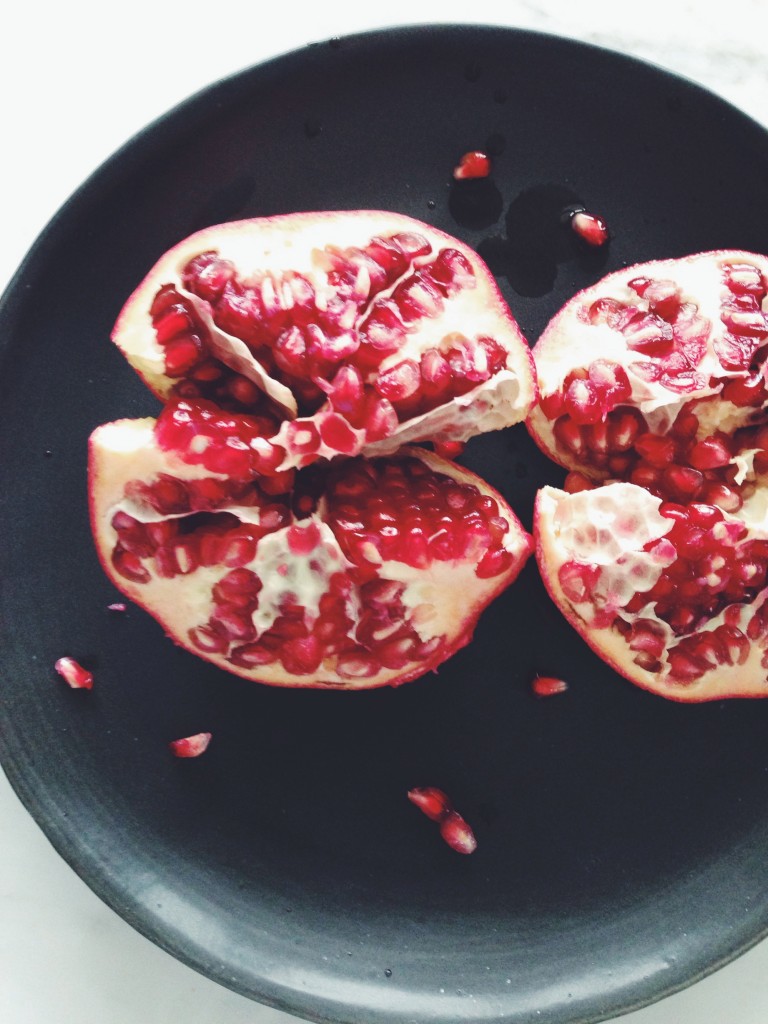 Pomegranates are full of antioxidants, a great choice for cancer prevention, and studies show that they have immune supporting effects as well as the ability to lower cholesterol and blood pressure. Increasing your consumption of pomegranates is a good idea for prostate cancer prevention along with a few other foods. Fruits and vegetables contain anti-cancer vitamins and minerals that you will not find anywhere else. Pumpkin seeds, high in zinc, manganese and vitamin E, should be added to your diet as another way to increase anti-cancer, whole foods properties. Kale and other brassica family vegetables like broccoli, cauliflower, Brussels sprouts should be consumed as well. These vegetables help dexify the liver where hormones are stored and prostate cancer is a "hormone-sensitive" disease.
This salad is a perfect example of how to increase cancer fighting whole foods into your diet. Kale, pomegranate seeds, pumpkin seeds and walnuts are all nutrient dense foods to support prostate health. Easily combined with quinoa, a plant based protein, this salad is delicous and easy to prepare.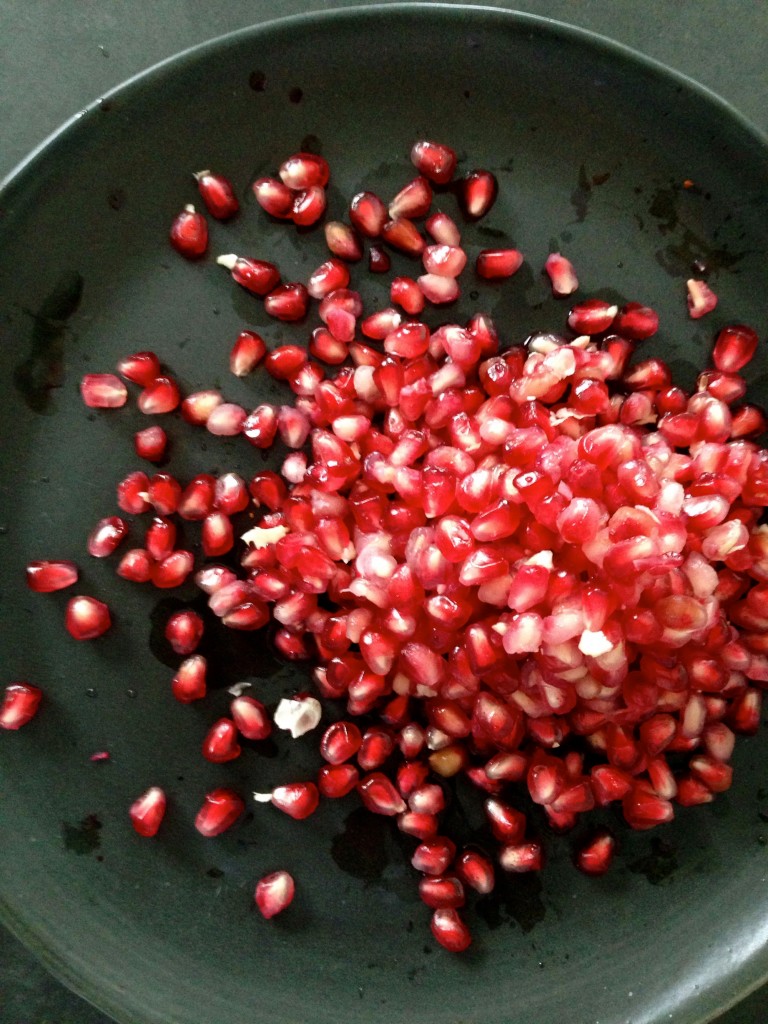 Kale, Quinoa and Pomegranate Salad
Serves 4
1 bunch of kale, thick stems removed and chopped
1/2 white onion, sliced
1/2 cup quinoa
3/4 cup water
Seeds of 1 pomegranate
1/4 cup raw pumpkin seeds
1/3 cup raw walnuts, chopped
Dressing:
1 tablespoon pomegranate molasses (if you cannot find this use pure maple syrup)
Juice of 1 lemon
2 tablespoons extra virgin olive oil
Sea salt and pepper to taste
In a small saucepan add the quinoa and water. Bring to a boil, cover and simmer for 15 minutes or until cooked. Set the cooked quinoa aside to cool.
In a medium pot, heat 1 tablespoon of extra virgin olive oil and add the onion to the pot to sauté. Cook over low heat until the onion is tender; about 5 minutes. Add in the kale and a splash of water or vegetable broth. Cover and steam the kale until it turns bright green; stirring a few times to make sure it cooks evenly then remove from the heat.
In a medium bowl combine the pomegranate molasses, lemon juice and zest, extra virgin olive oil, sea salt and pepper. Add in the quinoa, cooked kale and onions, pomegranate seeds, pumpkin seeds and walnuts and toss to combine.