With the long weekend coming up I thought it would be great to post a recipe for snacks that can be packed for hiking, camping or just to pack for a day out. These bites are made with sunflower butter which I am in love with, as opposed to nut butter but feel free to substitute, any nut or seed butter will work. Loaded with hemp and chia they are also a good source of protein.
When buying sunflower butter please watch out for added oils and sugar. Choose a butter with only sunflower seeds. If your dates are not super soft you can soak them in warm water and drain really well before using.
Pack these along with you this weekend as a great source of Omega 3's, protein, fibre and energy. Happy long weekend everyone.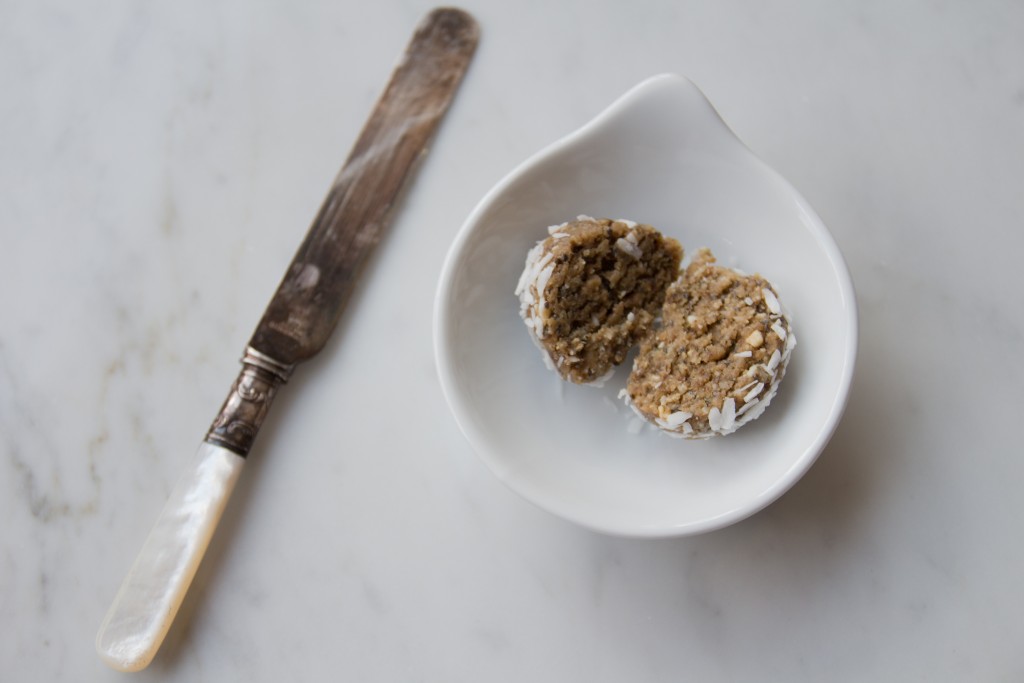 Sunflower Butter & Hemp Truffles
Makes approximately 20
10 Medjool dates, pitted
1/2 cup raw cashews
1/2 cup unsweetened shredded coconut plus more for rolling
1/2 cup hemp seeds
1/8 cup chia seeds
2/3 cup sunflower butter
1 tsp. cinnamon
1/4 tsp. sea salt
1 tsp. pure vanilla extract
Place the dates in the bowl of a food processor and pulse until broken down into small bits. Add in the raw cashew, shredded coconut, hemp seeds, chia seeds, sunflower butter, cinnamon, sea salt and vanilla. Blend until it starts to stick together and nuts are broken down.
Divide into small bite size balls and roll in coconut. Refrigerate until ready to eat.