This is the easiest pumpkin dessert (or breakfast) you will ever make. You don't even have to turn your oven on! Dairy free, sugar free and completely decadent.
You will need whipped coconut milk, pumpkin puree and a few spices. If you have never made coconut whipped cream there are a few tricks involved but it's really easy. I start by placing Native Forest Coconut Milk in the fridge overnight. I highly recommend you find this particular brand, it's by far the best and it will affect the outcome of your whipped cream. Open the can and pour the entire contents into a metal mixing bowl and whip until peaks form. I add a teaspoon or two of honey, pure vanilla extract and sometimes vanilla bean powder. Place it in the fridge until you are ready to use.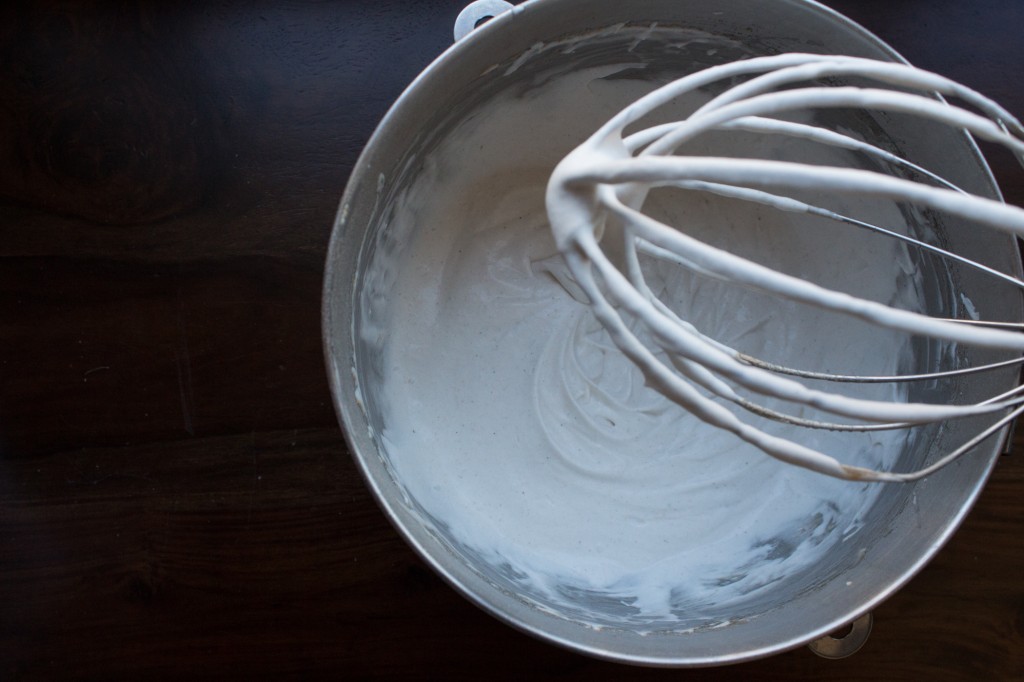 I find the whipped cream stores for at least a few days in the fridge and you can whip it again before you use it. My kids love it on top of coconut milk hot chocolate.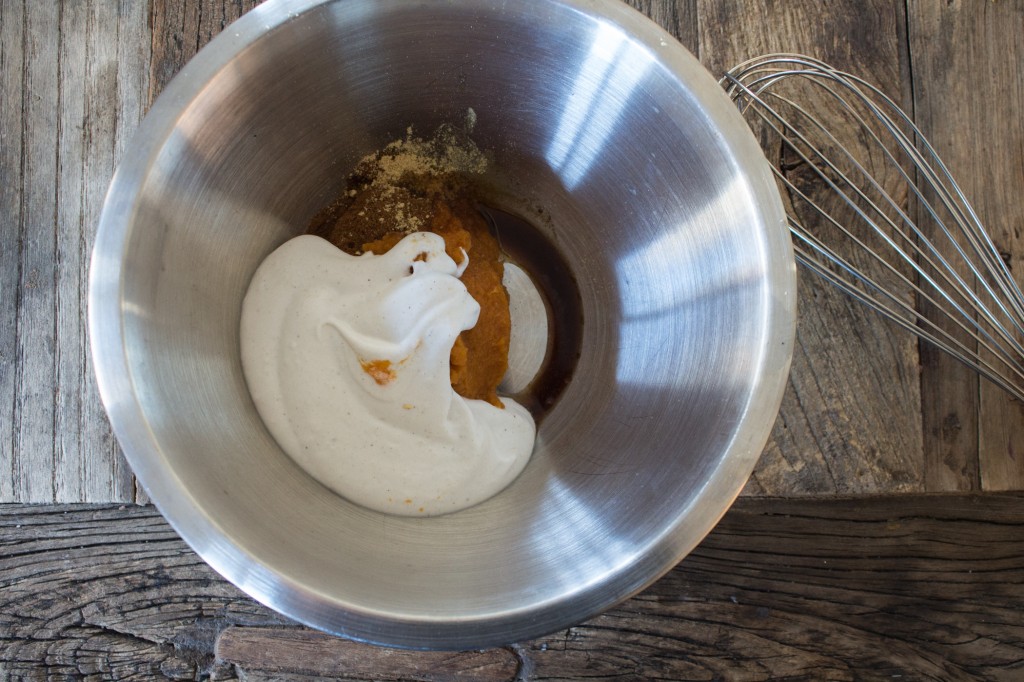 Coconut products are really good sources of saturated fats and MCT's (medium-chain tryglycerides) that have taken a bad rap in the past but trust me these fats are healthy fats, not at all bad for high cholesterol and will not make you fat. Coconut milk and coconut oil are beneficial for the body and the fats are burned as fuel by the body
Native Forest is a non-GMO coconut milk but also the can does not contain BPA like other canned coconut milks do.
Pumpkin Mousse
Serves 1 – 2
Ingredients
½ cup pumpkin puree (canned or fresh)
½ cup whipped coconut milk
½ tsp. pure vanilla extract
½ tsp. ground cinnamon
¼ tsp. ground ginger
5 – 6 drops of liquid stevia
coarse sea salt
chopped walnuts
cacao nibs
cacao powder
Method
Whip your coconut milk if you have not already done so using the method above.
Combine the whipped coconut milk, pumpkin puree, vanilla, cinnamon, ginger and stevia in a small bowl. Whisk to combine.
Divide the pumpkin puree into a bowl or 2 bowls. Top with cacao nibs, chopped walnuts and dust with cacao powder. Add a pinch of good quality coarse sea salt. Serve immediately or refrigerate until ready to serve.