This time of year grocery shopping is not as fun as it normally is. I find it monotonous working with the same old root vegetables, apples and pears UNTIL I walked into Blush Lane in southwest Calgary. I love Blush Lane but never make the time to drive out of my way. I have decided it is worth the effort for the inspiration alone.
Not only did I find some fresh turmeric on Friday but found plenty other things to like dandelion greens, the freshest oranges and seasonal fruit and a delectable goat cheese. The BEST part of my trip over to Aspen was seeing a client that gave me a scoby AND kefir grains. It was a really good day for me. I have been searching for a scoby for an incredibly long time and cannot seem to ever get my hands on one. Fermenting experimentation is now in full operation.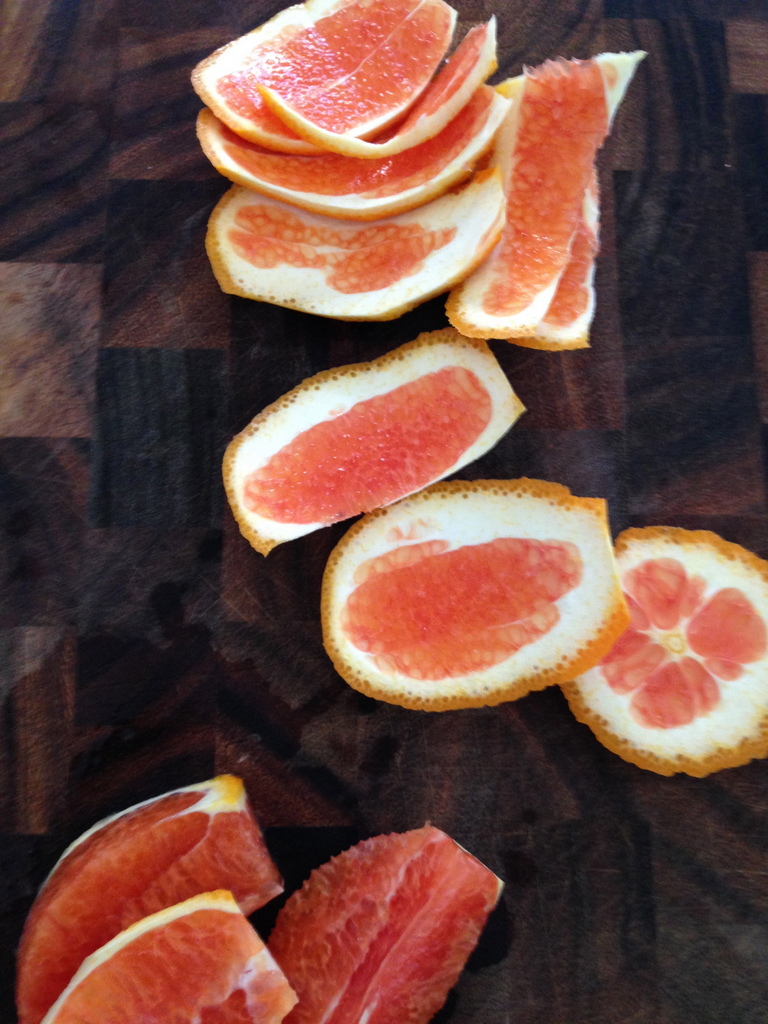 Seasonal fruit can be rather boring at he moment however, the oranges I've been finding are ridiculous. I came home with Cara Cara oranges and developed an incredible post workout orange and turmeric cream smoothie (aka orange crush). It is simply incredible with the addition of bee pollen but it's optional. Truly refreshing after a sweaty gym session or anytime of the day, no excuses needed to make this.
Fresh turmeric is a good source of B6 and vitamin C along with many other health benefits. Turmeric is a powerful anti-inflammatory and antioxidant that helps the body develop immunity and fight free radical damage. Research suggests that it is helpful in fighting viruses, reducing joint pain for those who suffer from Rheumatoid arthritis, cystic fibrosis and improving cardiovascular health.
Orange Crush Smoothie
Serves 1
Ingredients:
1 Cara Cara orange, peel removed and cut into pieces
½ frozen banana
1 cup almond milk or milk of choice
1/2 teaspoon freshly grated turmeric (or turmeric powder)
¼ teaspoon vanilla powder or ½ teaspoon vanilla extract
2 tablespoons hemp protein, whey or protein powder of choice (natural or vanilla)
Directions:
Place all the ingredients in a high-speed blender and blend until combined.
For garnish:
Bee pollen
Hemp Seeds
More freshly grated turmeric