The health benefits of matcha green tea alone make me want to drink this tea everyday but this matcha and rose lassi will keep you coming back for more. Matcha is high in antioxidants, detoxifies the body, enhances mental clarity and increases energy making it a perfect addition to my morning or mid afternoon energy boost.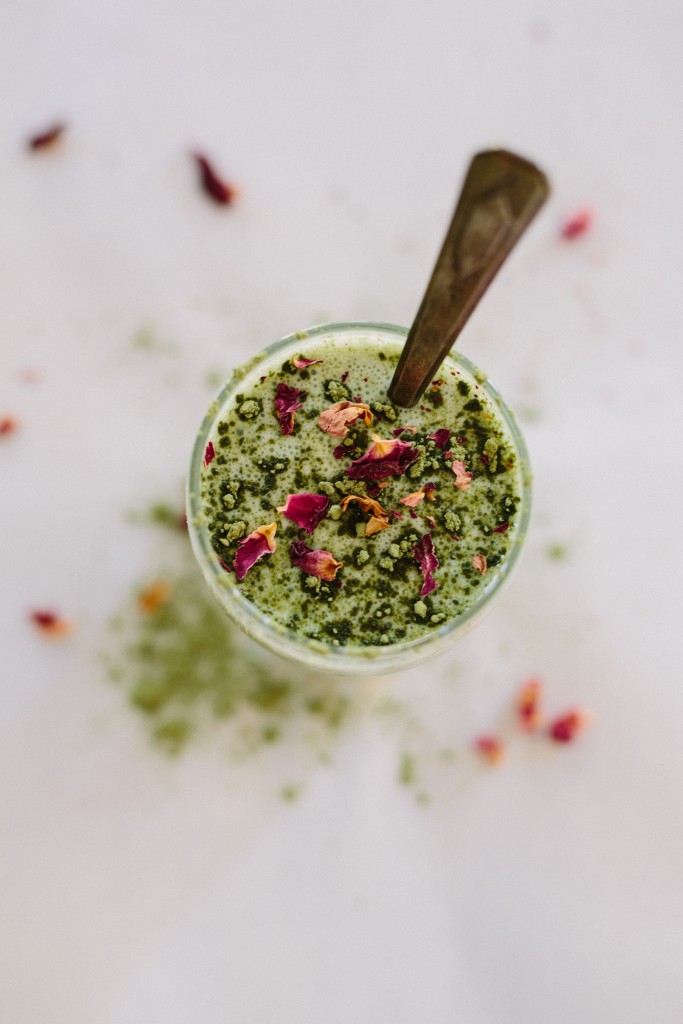 Choose a yogurt that's unsweetened and full of probiotics. I really like coconut milk yogurt or goat yogurt here because both are easier to digest than cow dairy but choose the best quality yogurt you can find.
I added ginger and chlorella for extra immune boosting support along with rose for additional flavour.
Matcha & Rose Lassi
Serves 1
Ingredients:
1 small banana
½ cup unsweetened full fat yogurt with live cultures
1 tsp. freshly grated ginger
½ tsp. chlorella or spirulina
1 ½ tsp. matcha green tea
¼ tsp. rose water
1 tsp. raw honey
4 ice cubes
dried rose petals
optional: 1 Tbsp. collagen
Directions:
Please all the ingredients in a high-speed blender. Blend until smooth. Top with dried rose petals and a little more matcha powder.