This may seem like just another quinoa salad recipe however the combination of thyme infused quinoa, summer ripe tomatoes, crispy capers and goat feta is a perfect marriage of flavours. This summer salad can accompany grilled meat or simply enjoyed all on it's own.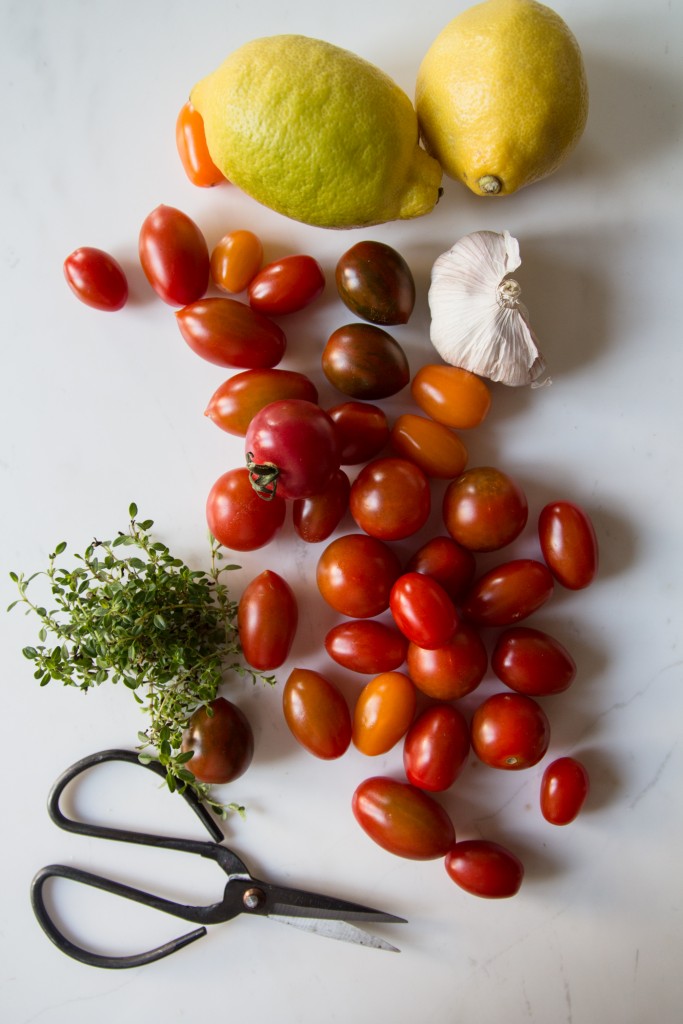 Here is another recipe incorporating Neal's Yard Remedies tea. This unique Vitality Tea features Siberian Ginseng and Thyme. Siberian Ginseng is an adaptogen often used to combat stress and strengthen the body including boosting the immune system. There are many other benefits of Siberian Ginseng including it's benefits to conditions of the heart.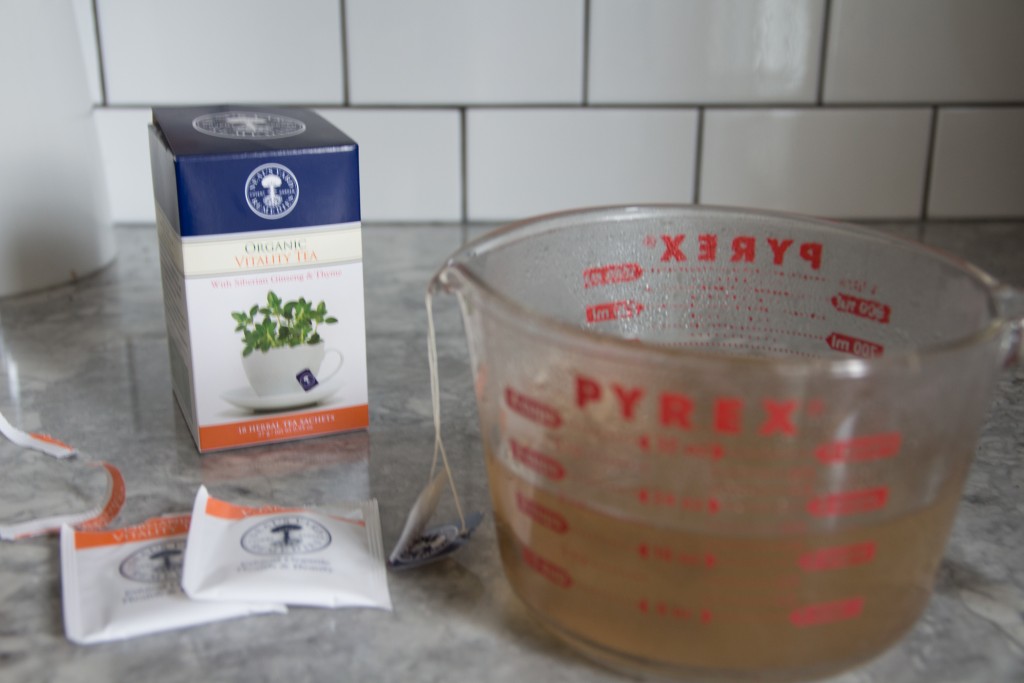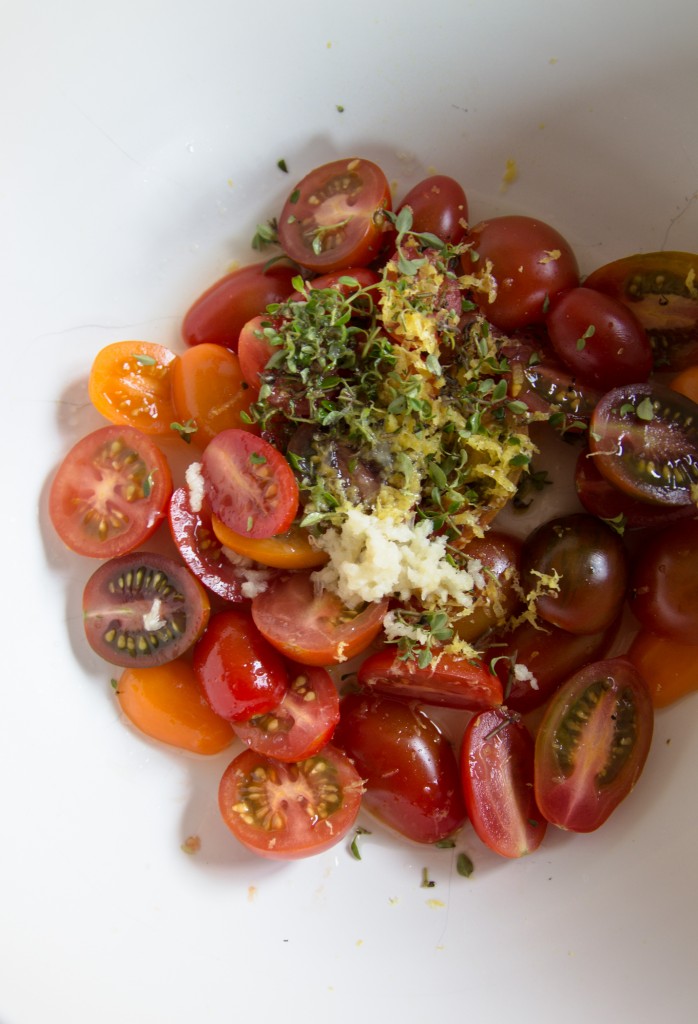 Simply replace the water used to cook quinoa with a steeped tea to infuse a beautiful aromatic flavour of thyme to this grain. Hand smashed tomatoes, lemon zest, juice and crispy capers along with fresh thyme, parsley and arugula and you have a perfect summer salad.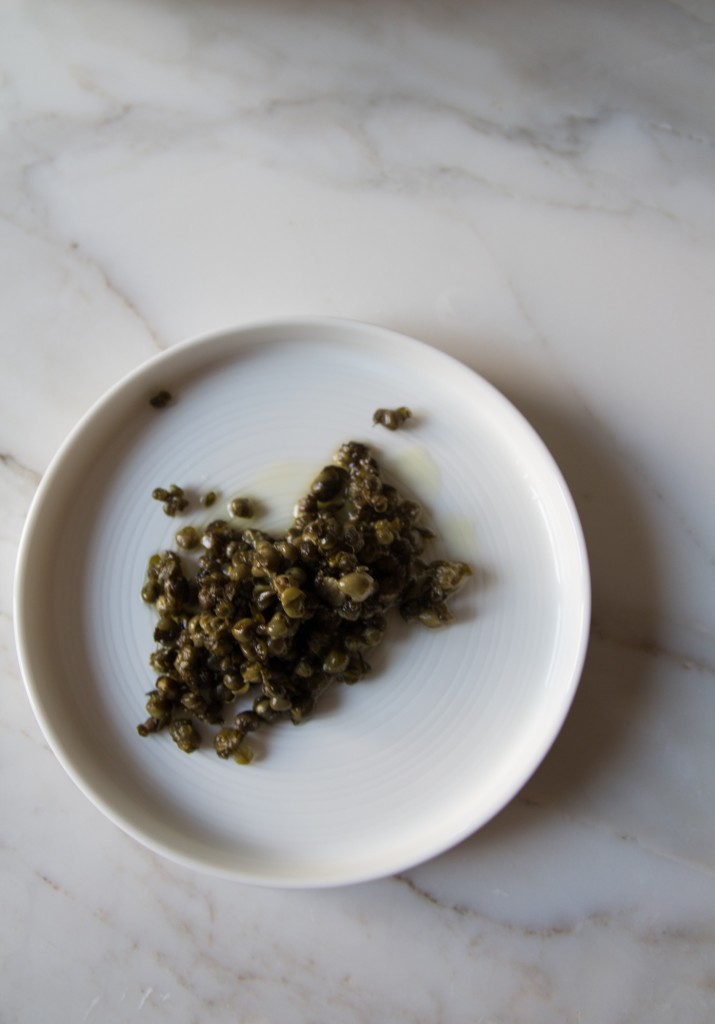 Lemon Thyme Quinoa Salad with Crispy Capers
Serves 2 – 4
Ingredients:
½ cup quinoa, rinsed and drained
1 cup Vitality Tea (Neal's Yard Remedies Organic Vitality Tea with Siberian Ginseng and Thyme)
1 lb. ripe cherry tomatoes, halved
Juice and zest of 1 lemon
2 Tbsp. olive oil (plus more for frying capers)
3 Tbsp. pickled capers (rinsed and drained)
1 Tbsp. fresh thyme leaves, chopped
1 garlic clove, minced
½ cup parsley leaves, chopped
2 large handfuls arugula
½ cup goat feta, crumbled
sea salt and freshly cracked pepper, to taste
Directions:
For the quinoa:
Steep two Vitality Tea bags with 1 cup boiling water for 10 minutes. Remove the tea bags. Combine the rinsed and drained quinoa with the steeped tea in a small saucepan. Bring to a boil, cover, reduce heat and simmer for 12 minutes. Turn off the heat and allow to sit for another 5 minutes with the lid on.
For the capers:
Add about 1/8 inch of olive oil to a small saucepan. Rinse and dry the capers using a paper towel. Heat the oil until hot and add the capers. Fry for 3 – 5 minutes or until the capers are crispy. Watch to make sure you don't burn them. Remove with a slotted spoon.
For the salad:
Add the tomatoes, lemon zest, juice, garlic, thyme and 2 tablespoons of olive oil to a bowl. Using your hands squeeze the tomatoes to release their juices and combine all the flavours. Add in the arugula, capers, parsley, quinoa and feta and toss to combine.