We spent the weekend visiting family and trying as best we could to take it easy. The fog in Calgary this weekend was incredibly beautiful and I might have taken a picture or two of my handsome man. The weekends never seem long enough and especially so when the weather is perfect for lazy mornings cuddling in bed.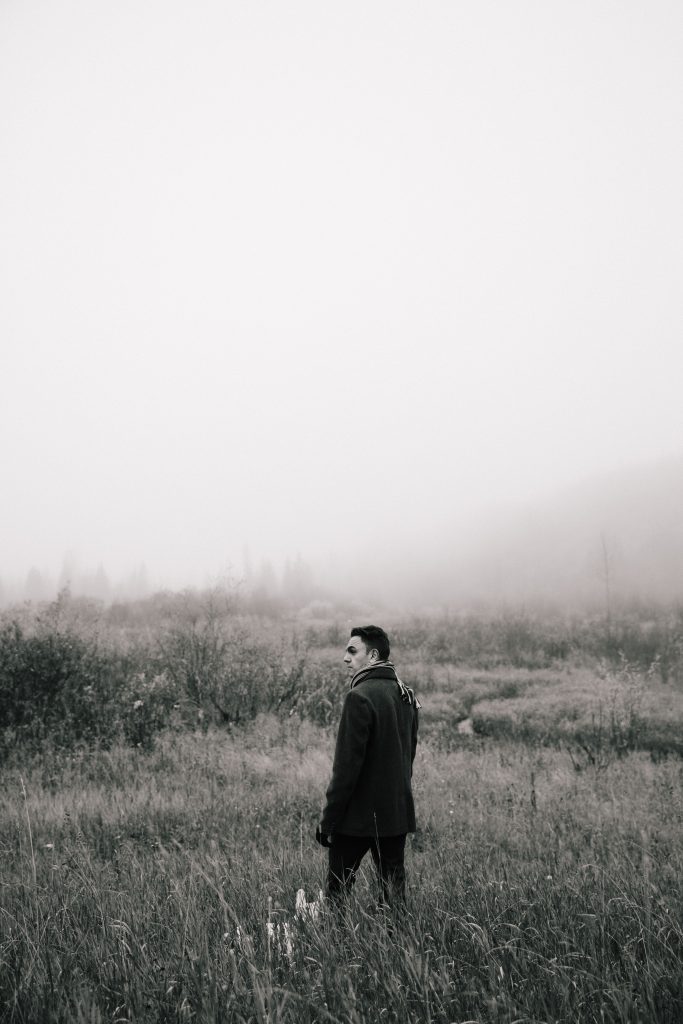 The kids devoured this lemon garlic chicken last night and I served it with a simple vegetable dish and a banana blondie for dessert. That recipe will be on the blog tomorrow and it's worth coming back for. This chicken is a pretty quick weeknight dinner but is actually fancy enough to serve to guests on the weekend. I love one pot meals like these. A simple salad would even be perfect as a side dish.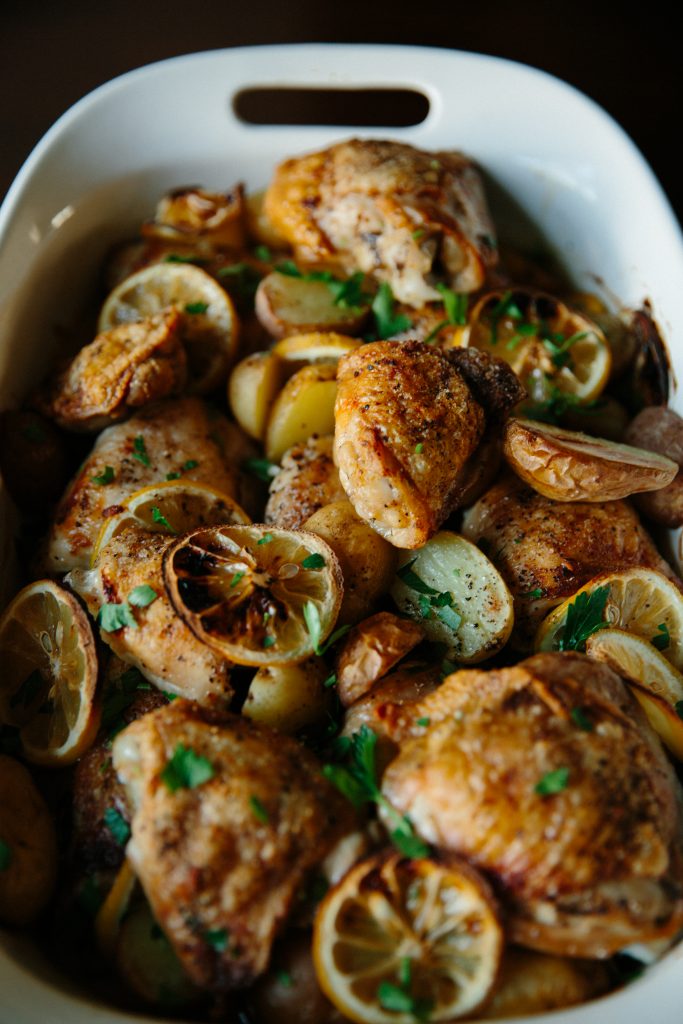 Lemon Garlic Chicken
Serves 4
Ingredients:
8 skin-on free range chicken thighs
2 tbsp. olive oil, 1 Tbsp butter
splash of white wine or chicken stock
1 lemon, thinly sliced
8 garlic cloves, peeled
baby potatoes, sliced in half
sea salt and pepper
parsley
Directions:
Preheat the oven to 425 degrees F. Heat a non stick skillet or cast iron pan over medium heat. Add in the oil and butter. Season both sides of each thigh generously with sea salt and pepper. Add the chicken pieces to a hot pan and brown on each side. Transfer to a baking dish. Try not to crowd the pan when browning the chicken. You may have to do this in several batches.
When all the chicken has browned and have been transferred to a baking dish, pour 1/4 cup of white wine in the pan and scrape all the brown bits from the bottom. Pour this onto the chicken in the roasting pan.
Add diced potatoes, garlic cloves and lemon slices. Toss everything together. Season with sea salt and pepper. Place in the oven and bake for 30 minutes or until the chicken is cooked through and no longer pink. Everything should be golden brown.
Remove from the oven and garnish with parsley.