This bread is full of autumnal ingredients and warming spices, perfect for a crisp morning with a cup of tea. This loaf is close to pumpkin bread but lightly sweetened with banana. I had leftover acorn squash in my fridge that I had roasted the night before. I pureed the squash in a food processor but you can also used canned pumpkin or pureed sweet potato with equal success.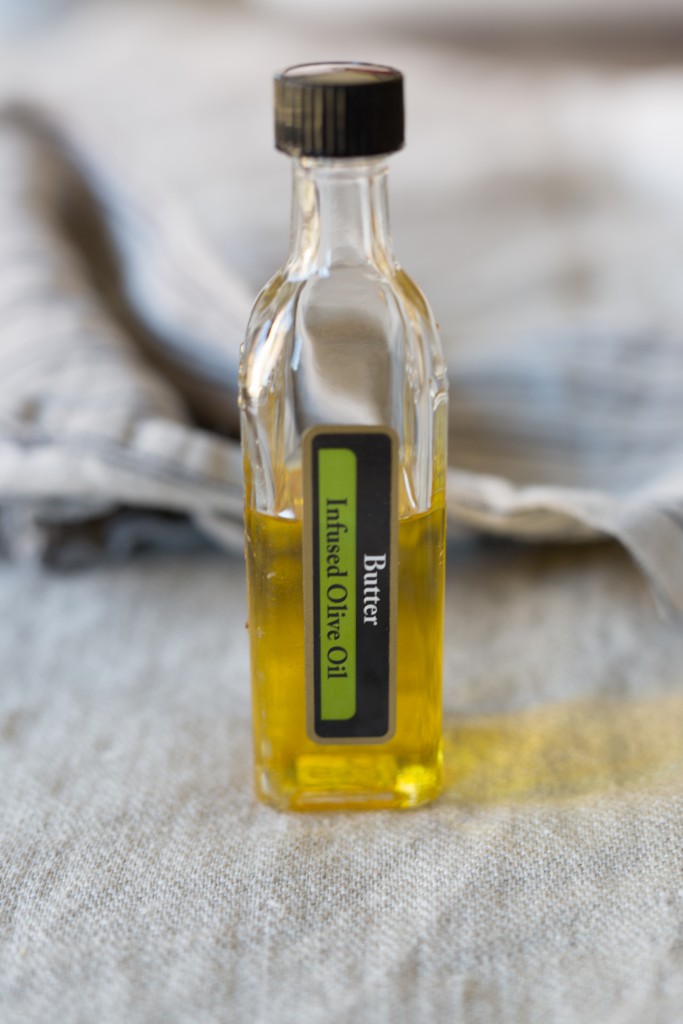 I used buttered flavoured olive oil in this bread from Blue Door Oil and Vinegar and have a giveaway from Blue Door. Please follow me on instagram at stacey.deering and leave a comment in the post for a chance to win.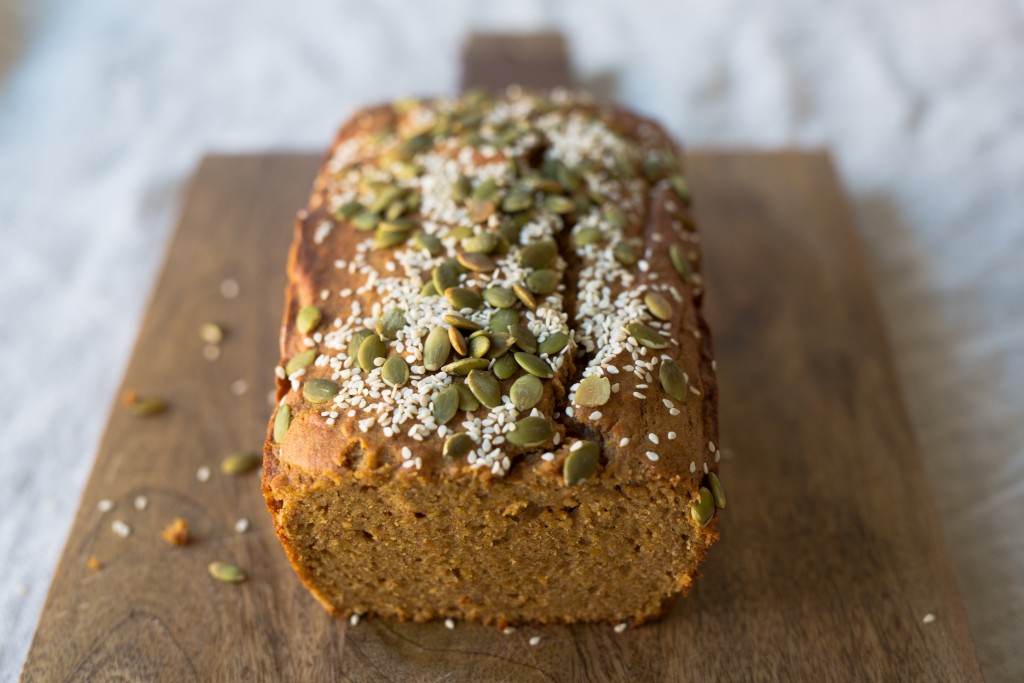 Autumn Harvest Breakfast Bread
adapted from Sarah Kieffer
Ingredients:
6 tablespoons Butter Flavoured Olive Oil (or butter, coconut oil, olive oil)
1/3 cup cane sugar
½ cup coconut sugar
2 large eggs
3/4 cup pureed squash (or canned pumpkin)
1 cup mashed, very ripe bananas (about 2-3 medium bananas)
2 tablespoons dark rum
1 teaspoon vanilla
1 1/2 cups sprouted spelt flour
½ teaspoon baking powder
1 teaspoon baking soda
1/2 teaspoon salt
2 teaspoons cinnamon
1 teaspoon ground ginger
1 tablepsoon pumpkin seeds
1 tablespoon sesame seeds
Directions:
Preheat the oven to 350. Grease an 8 x 4 inch loaf pan.
In a large bowl, whisk together the butter, sugars, eggs, squash puree, bananas, rum, and vanilla. In a separate bowl, stir together the flour, baking powder, baking soda, salt, cinnamon, and ginger. Add half of the dry ingredients to wet and stir a few times. Then stir in the remaining dry ingredients until just combined and no flecks of flour remain. Spoon the batter into the prepared pan. Top with pumpkin and sesame seeds.
Bake the bread for 50-60 minutes, until a toothpick inserted in the center comes out clean (if the bread is browning but not quite finished, cover lightly with foil). Remove the bread from the oven, let cool in the pan for 8 minutes, then turn out and cool completely on a wire rack.