Just trust me, these bran muffins are so good you will never want to buy bran muffins again. Not only that, as usual they are grain free, dairy free, sugar free and high protein. There is no reason you shouldn't have two!
This is the second batch of muffins I made this week and the kids even loved them. Serve with some good quality butter or in my case a piece of raw cheese and you have yourself an amazing breakfast. Enjoy your weekend!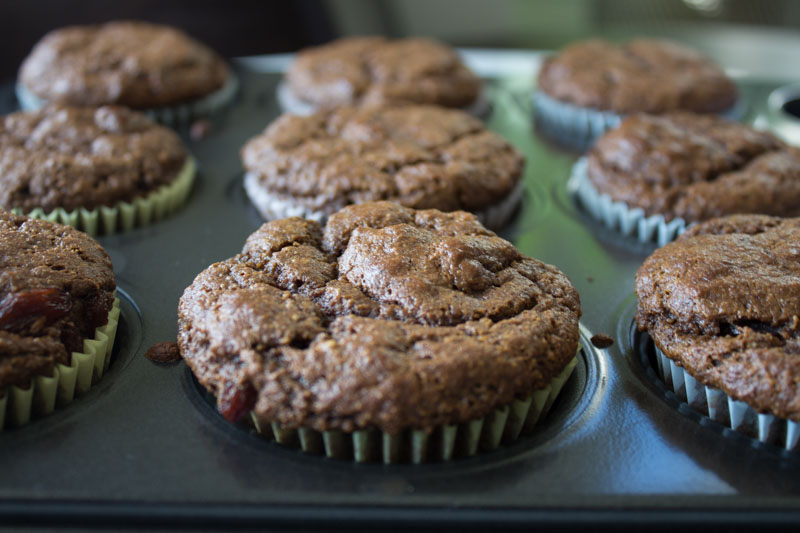 Raisin "Bran" Muffins
Makes 9
Ingredients:
½ cup almond flour
½ cup ground flaxseeds
1 Tbsp. coconut flour
1 tsp. baking soda
1/4 tsp. sea salt
2 Tbsp. almond butter
3 eggs
3 Medjool dates, pitted
2 Tbsp. molasses
¼ cup unsweetened applesauce
¼ cup unsweetened almond milk
¾ cup organic raisins
Directions:
Preheat the oven to 350 degrees F. Line a muffin tin with 9 muffin liners.
Place almond butter, eggs, dates, molasses, applesauce and almond milk in the Vita-Mix. Blend until smooth.
Add the almond flour, flaxseeds, coconut flour baking soda and sea salt and blend until smooth.
Stir in the raisins. Evenly distribute the batter between the muffin liners. Bake for 20 – 25 minutes. Cool and serve.