Peaches are almost finished for the season but I managed to pick up a few peaches and blackberries at the farmers market on the weekend. I have to say I am really terrible at eating fruit, I just prefer vegetables but combine fruit with cake and I guarantee there won't be a problem. I don't really know if this classifies as a cobbler but essentially I used a gluten free cake recipe and poured it over some peach and blackberries and served it with caramel coconut milk ice cream for a grain free and dairy free dessert.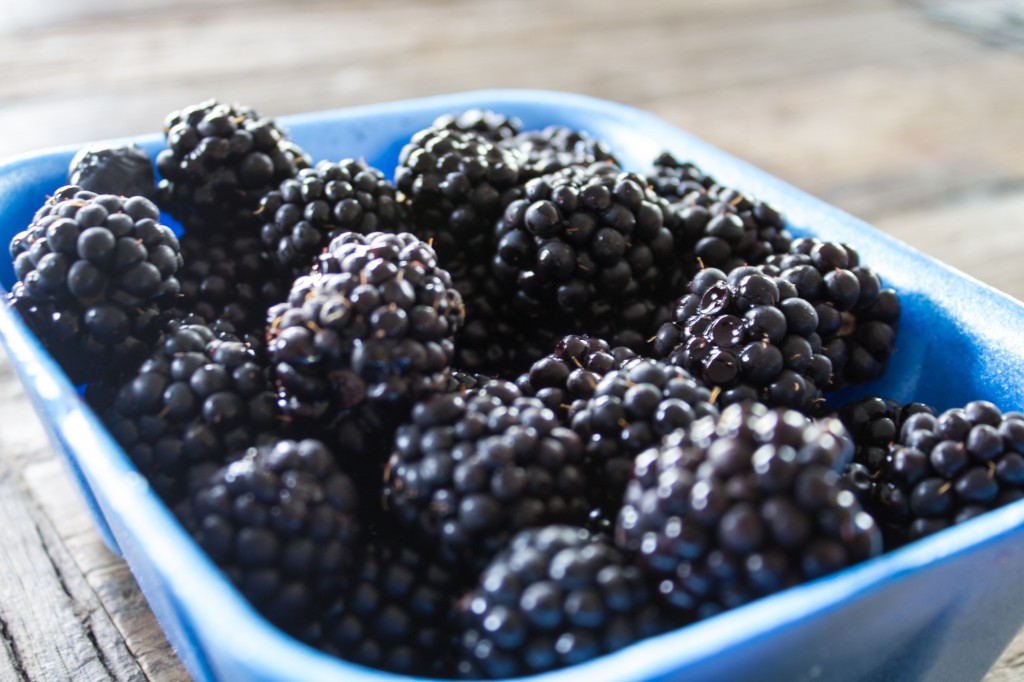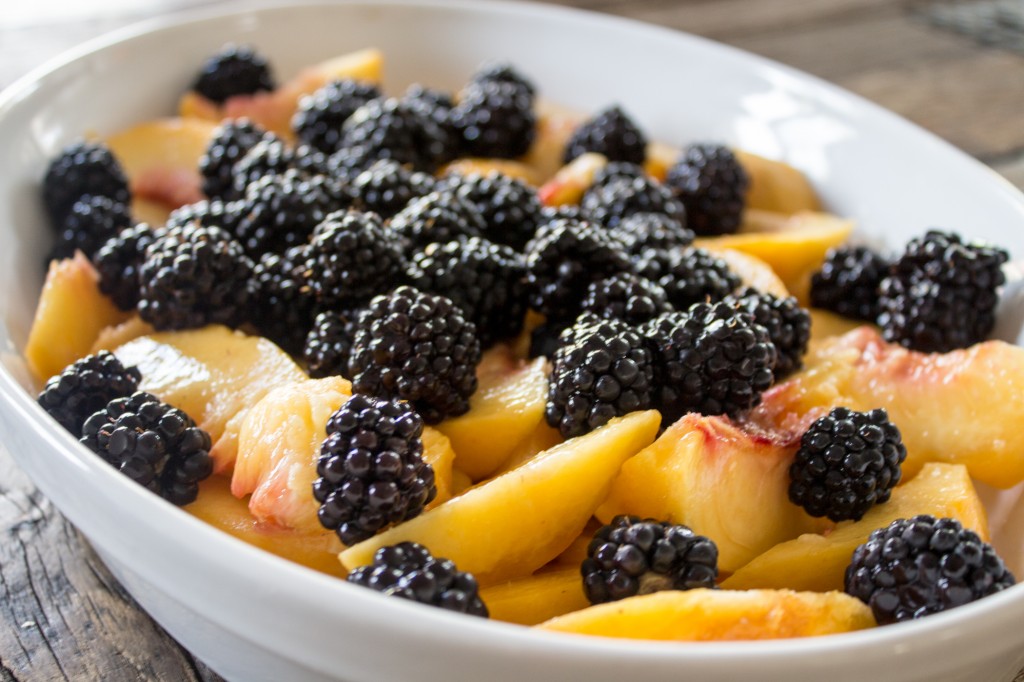 Grain Free Peach & Blackberry Cobbler
Serves 6 – 8
Ingredients:
2 large peaches, peeled and sliced
1 pint of blackberries
1 Tbsp. minute tapioca or tapioca flour
¼ cup coconut sugar
Cake:
4 eggs
¾ cup coconut milk (full fat)
2 tsp. pure vanilla extract
½ cup coconut sugar
½ cup almond flour
½ cup coconut flour
2 tsp. baking powder
½ tsp. baking soda
¼ tsp. sea salt
Directions:
Preheat the oven to 350 degrees F. Place the peaches and berries in a 8 x 11 baking dish. Sprinkle with tapioca and coconut sugar. Toss to combine.
Add the eggs, vanilla, coconut milk and sugar to a VitaMix or blender. Blend until smooth then add the remainder of the ingredients and blend again.
Pour the cake mixture over the fruit evenly. Place in the oven and bake for 35 minutes or until the center is no longer wobbly.
Remove from the oven and allow to cool before serving. Serve with coconut milk ice cream or whipped coconut cream.