I posted these bars a few days ago on Instagram and they were very popular so I have to share. Be prepared to have your mind blown. No actually, these things are seriously delicious. Remember eating magic bars as a kid? They were very popular when I was a kid and my sister may have made a pan or two of these to satisfy her pregnancy cravings. I decided I needed to make a healthier version of the nostalgic magic bar. I adapted a recipe from Simply Living Healthy.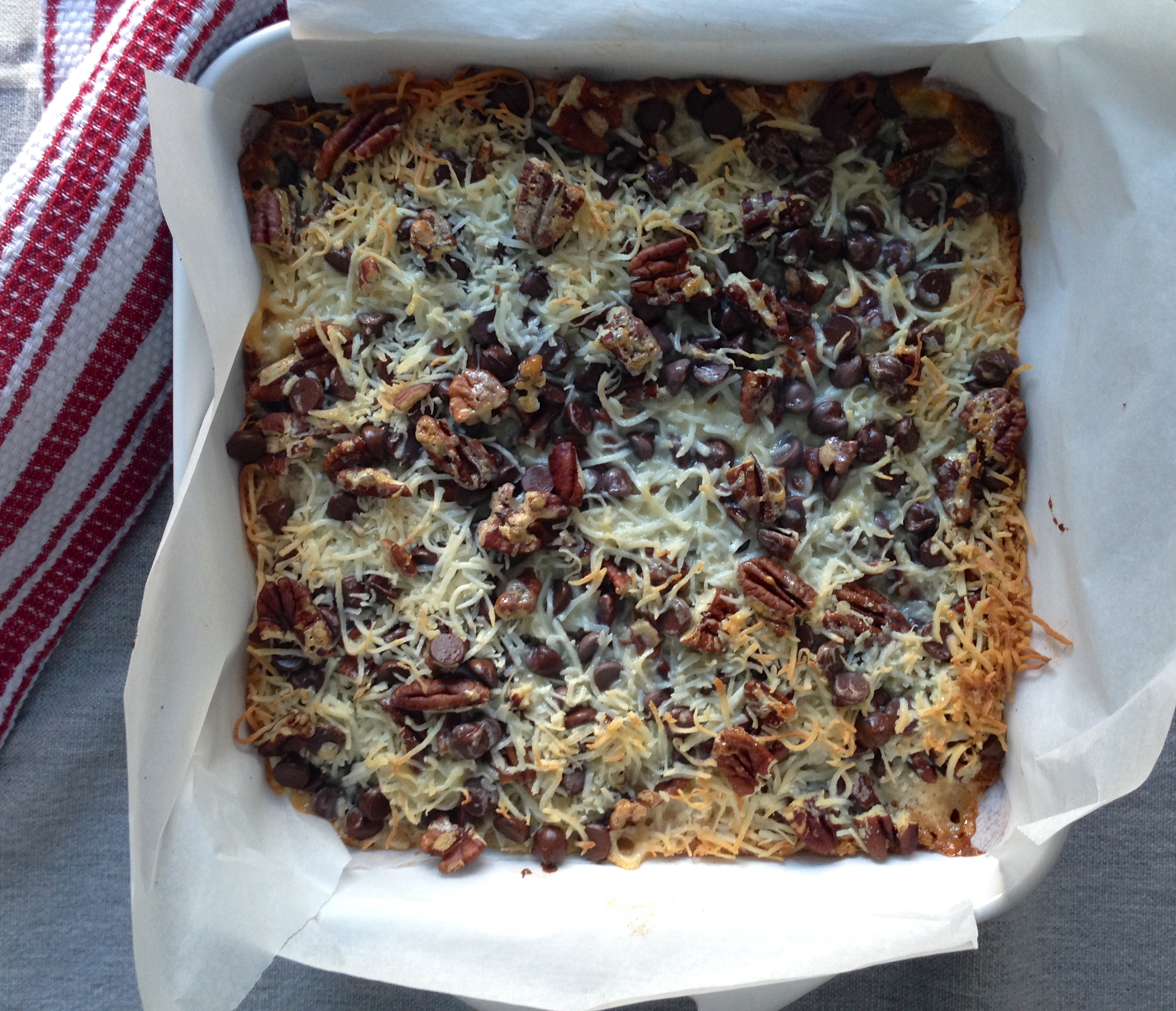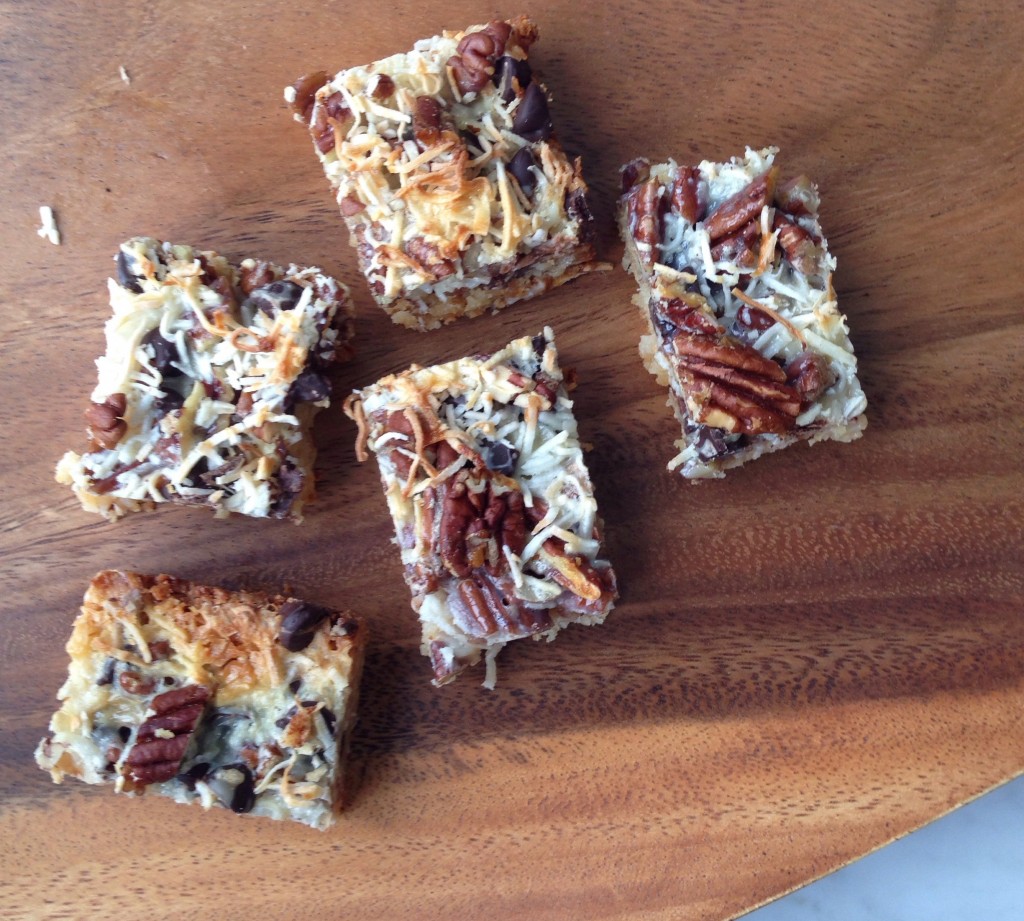 Regular magic bars are made with a graham cracker base and sweetened condensed coconut milk. The new version is made with homemade condensed coconut milk, a gluten free and grain free base but taste equally delicious, if not better. I suggest you  share these with a crowd they are that good.
Gluten Free Magic Bars
Base
1 1/4 cups almond flour
1 1/4 cups unsweetened shredded coconut
1/3 cup coconut oil or butter, melted
1/2 teaspoon sea salt
2 teaspoons vanilla extract
2 tablespoons honey or pure maple syrup
Preheat the oven to 350 degrees F. Line a 9 x 9 baking pan with parchment paper. Combine all the ingredients for the base in a large bowl and press into the prepared pan. Bake for 12 – 15 minutes until golden brown. Remove from the oven and lightly poke with a fork all over. Set aside.
Sweetened Condensed Coconut Milk
1 can full fat coconut milk
3 tablespoons honey
2 teaspoons vanilla extract
In a small saucepan add the coconut milk, bring to a boil, and stir. Reduce the heat and allow to simmer for 35 to 45 minutes or until the liquid has been reduced by half. Remove from the heat and stir in the vanilla extract.
Topping
1 cup dark chocolate chips
1 cup unsweetened shredded coconut (long shred)
1 cup chopped pecans
Pour half the condensed coconut milk over the base, add half the chocolate chips, shredded coconut and pecans, repeat. Top with the remaining condensed coconut milk. Bake for 20 to 25 minutes. Remove from the oven and cool completely. Refrigerate for an hour.