Weekends are made for warm beds, multiple cups of coffee, pyjamas and of course pancakes. I love the weekends spent with Aidan and Ava because there is no place I would rather be than making breakfast before their feet hit the floor.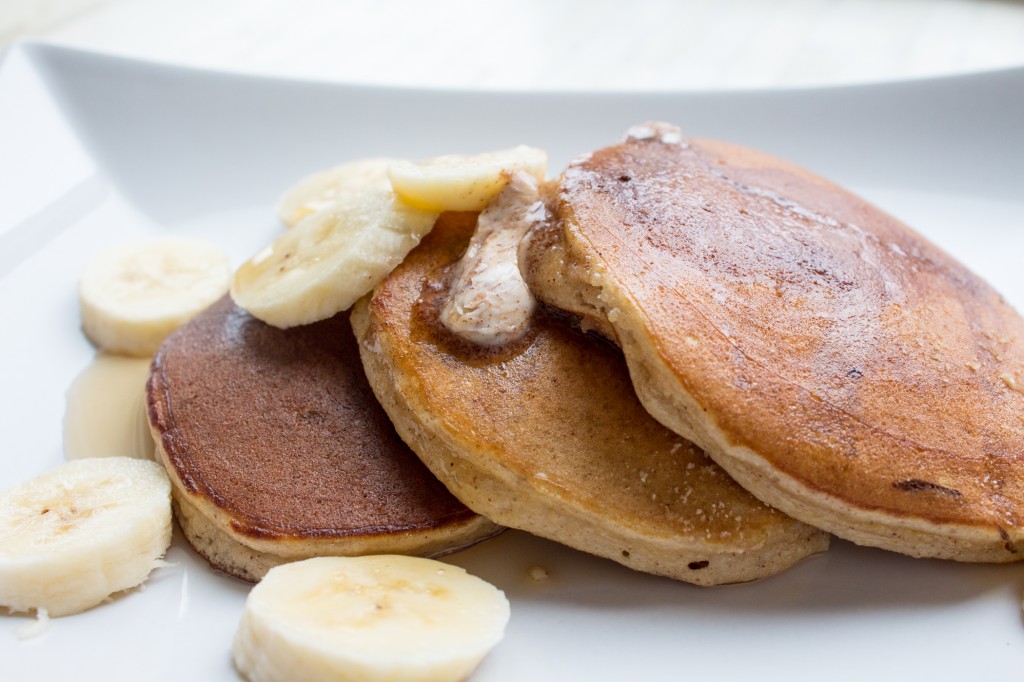 Grain free pancakes can be a challenge if you have never worked with coconut flour so here is a few tricks I use. I blend the wet ingredients in a blender then incorporate the coconut flour just until it's smooth. You want the batter to be fairly thick when you place it on the griddle, so much so that you may have to spread it around a little. Coconut flour pancakes are more difficult to flip because there is no gluten binding them together so keep them small. I generally keep them to 3 inch's or so. Flip them carefully and brown on each side.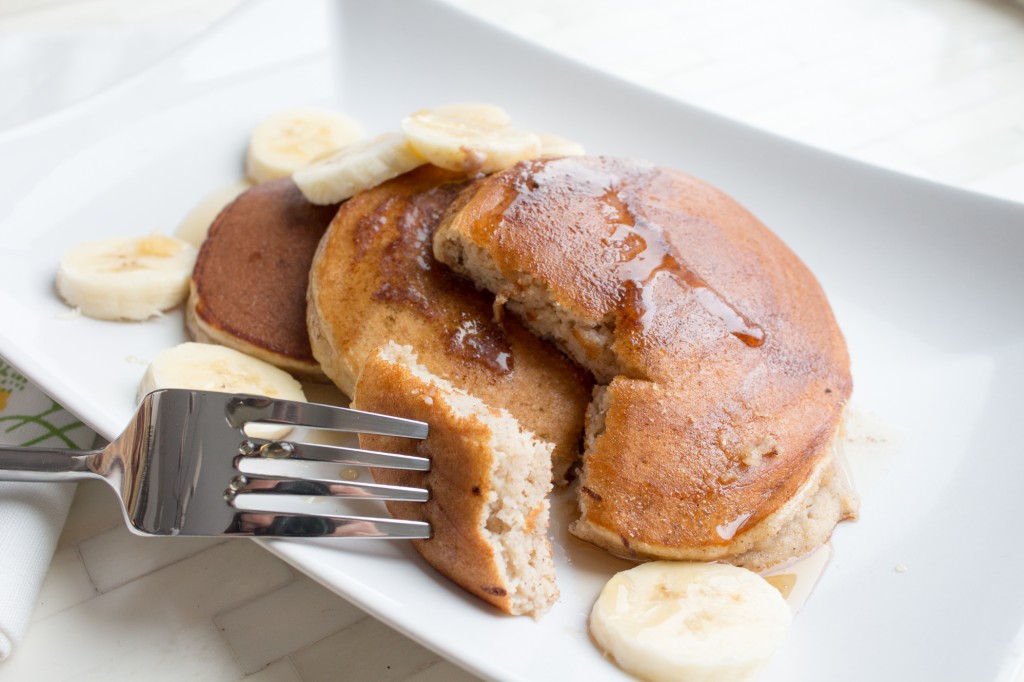 I like to serve these pancakes with cinnamon butter. I mix 1/4 teaspoon of cinnamon with 1 tablespoon of butter.
Grain Free Banana Pancakes 
Makes 6 – 7 pancakes
Ingredients:
1/4 cup banana (I just break off about a 1/4 of a medium banana)
3 eggs
1 Tbsp. honey
3 Tbsp. milk (almond, goat or coconut)
1 Tbsp. warm coconut oil
1/4 cup plus 1/2 Tbsp. coconut flour
3/4 tsp. baking powder
1/4 tsp. sea salt
1/2 tsp. cinnamon
1 tsp. pure vanilla extract
Directions:
Place the banana, eggs, honey, milk, coconut oil and vanilla in a blender and blend until combined.
Add in the coconut flour, baking powder, sea salt and cinnamon and blend until smooth.
Heat a griddle and grease with a small amount of coconut oil. Over medium heat, drop the pancake batter into small circles. Push the batter to the edges slightly but don't spread out too thin or they will not be fluffy. Cook until brown on each side.