These bars are gooey, delicious but not too sweet. A perfect fall treat. The best part is how easy they are to make, simply blend in a Vita-Mix and bake. I like them best, well chilled so plan ahead, the flavour is better the next day.
These bars are dariy free, egg free, grain free and refined sugar free.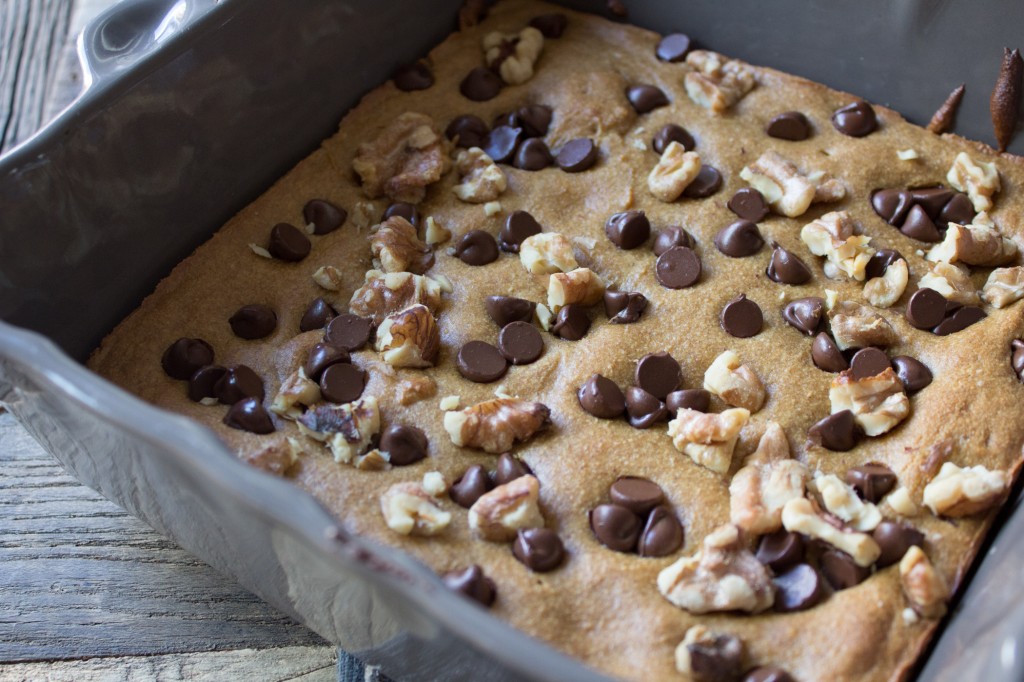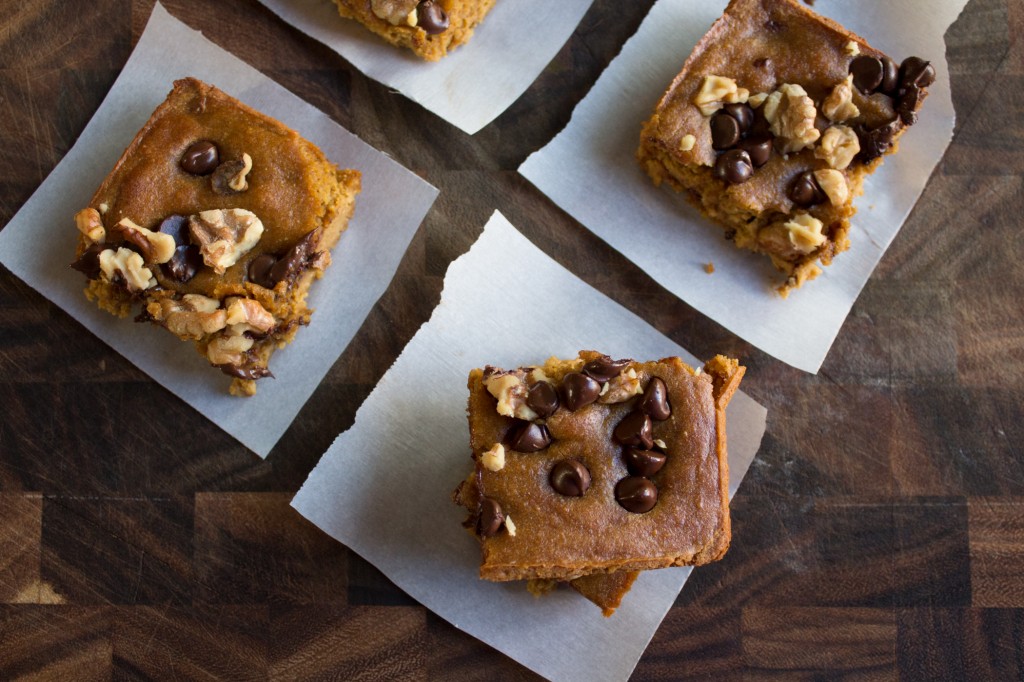 Gooey Pumpkin Bars with Chocolate Chips & Walnuts
Makes 9 bars
Ingredients
1 small ripe banana
½ cup pumpkin puree
½ cup almond butter
1/3 cup pure maple syrup
1/2 cup almond flour
1/3 cup finely shredded coconut
1 Tbsp. ground flaxseed
¼ tsp. baking powder
¼ tsp. baking soda
¼ tsp. sea salt
1 ½ tsp. ground cinnamon
½ tsp. ground ginger
¼ tsp. ground cloves
¼ cup dark chocolate chips (dairy free if required)
1 – 2 Tbsp. chopped walnuts
Directions
Preheat the oven to 350 degrees F. Grease an 8 x 8 inch baking dish with coconut oil.
Combine the banana, pumpkin puree, almond butter and maple syrup in a high-speed blender.
Add the almond flour, coconut, flaxseed, baking powder, baking soda, sea salt and spices and blend until smooth.
Pour into the prepared baking dish and top with chocolate chips and walnuts. Bake for 40 minutes.