I recently saw a picture of fish tacos that looked great and I have been wanting to recreate them. So today when the sun finally decided to come out I thought it would be a perfect celebration dinner. Plus I happened to find some wild cod that I thought would work well.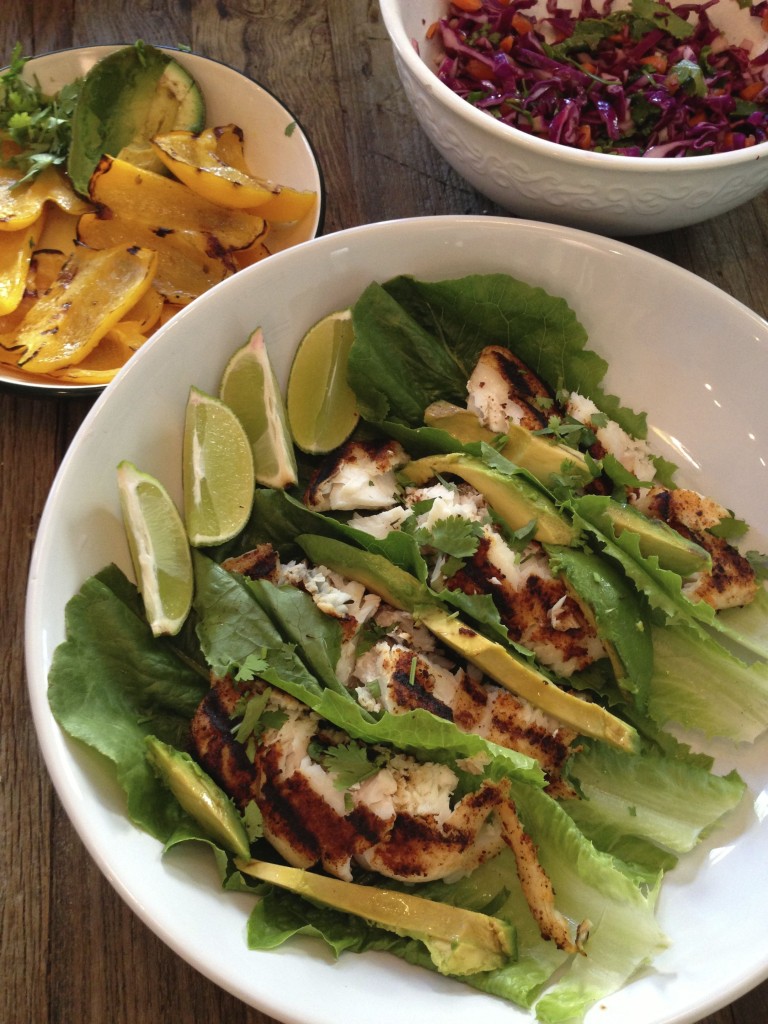 There are basically three steps to making these fish tacos. First I marinaded the fish, second I made a roasted pepper salsa and third a quick avocado cream. The combination of these three things together made these fish tacos amazingly unforgettable. The taco "shell" was a big romaine leaf but to be honest I think the leaf got in the way. Either way, you decide.
Fish Tacos
Serves 2 – 4
Ingredients:
2 big pieces of cod fillets or halibut
1 jalapeno pepper, finely chopped
1 lime, juiced
zest of 1 lime
1/4 cup cilantro, chopped
1/4 cup olive oil
Optional: a few tsps of cajun seasoning
large lettuce leaf for wraps
Place cod in a shallow pan. Mix all the ingredients together and pour over the fish. Allow to marinade for a few hours if you have time.
Grill over medium heat for 3 – 4 minutes a side depending on the thickness of the fish.
Place the lettuce leaf on a flat surface and add desired amount of grilled fish, avocado and salsa or Mexican hot sauce. Serve.
If you do not have a grill you can pan fry the fish as well.