Dairy free, grain free and sweetened with honey these double chocolate cookies are a massive hit with my kids and their friends. We did add marshmallow to the top of half the batch before we baked them.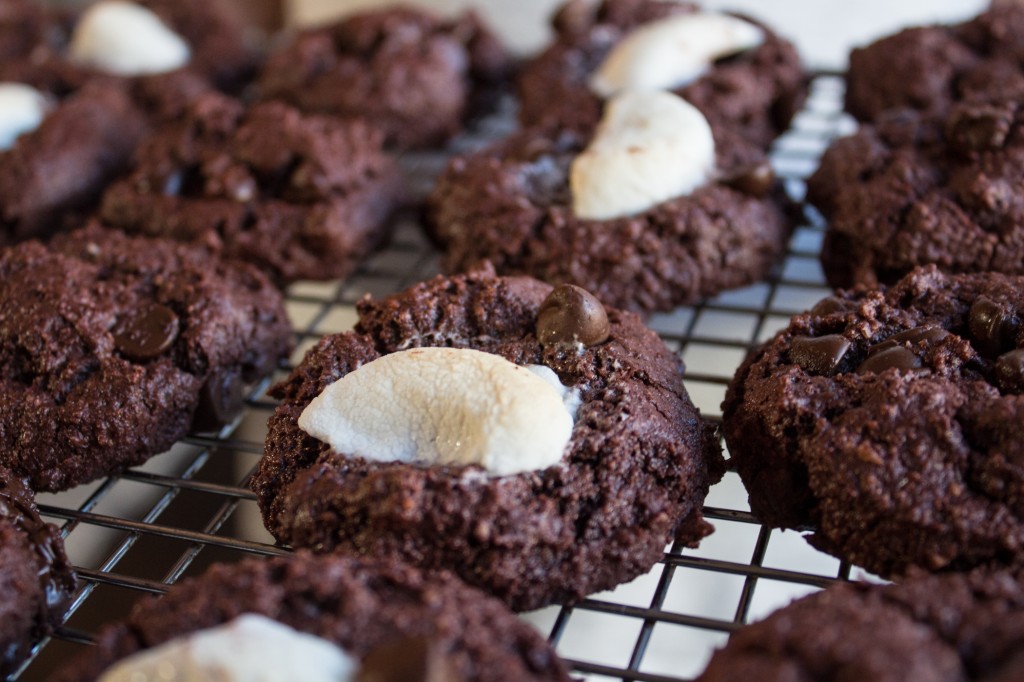 Undeniably these cookies are next level with the marshmallow on top but you can leave them off as well. It is really important to not over bake these cookies because they do not taste as good. They will almost seem under done when you take them out but let them sit on the cookie sheet for 5 minutes before removing to cool completely.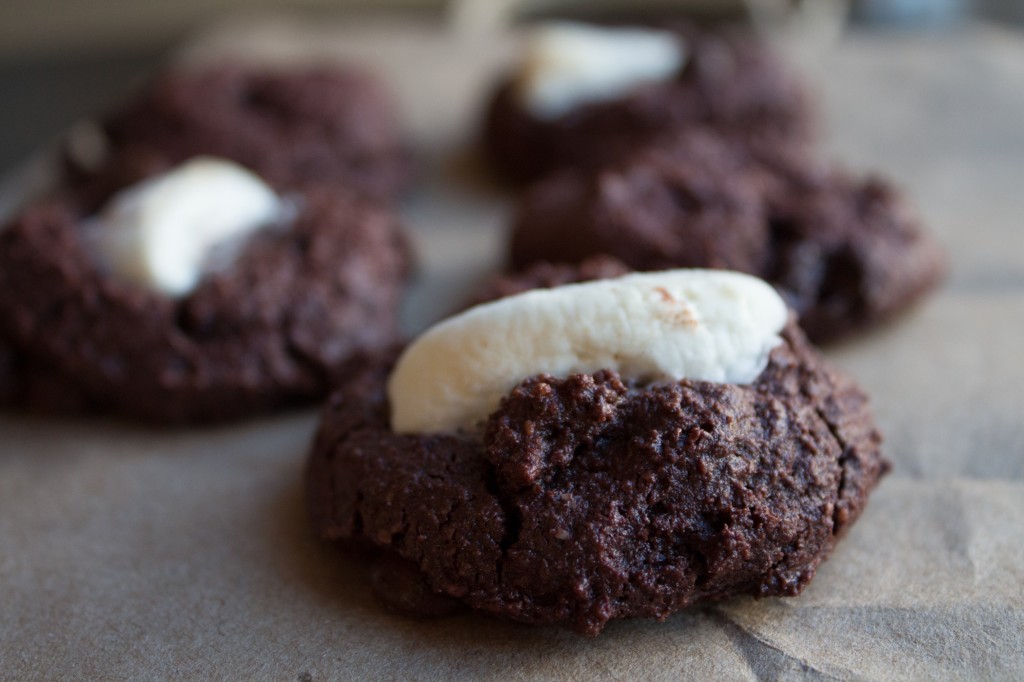 These make a perfect Halloween treat if you are trying to avoid smashing all the candy that comes home in your little monsters goodie bags. Enjoy!
Double Chocolate Cookies
Makes approximately 32
Ingredients:
2 1/2 cups almond flour
1/2 cup cocoa powder
1/4 cup tapioca flour
1 Tbsp. coconut flour
1 tsp. baking soda
1/2 cup honey
1/2 cup coconut oil
2 large eggs
2 tsp. pure vanilla extract
3/4 tsp. sea salt
1 1/2 cups chocolate chips
optional: marshmallow for the top
Method:
Preheat the oven to 350 degrees F
Combine the almond flour, cocoa powder, tapioca flour, coconut flour, baking soda and sea salt in a large bowl, food processor or mixer.
Warm the coconut oil to melt, add in the honey, eggs and vanilla and pour into the dry ingredients.
Blend until well incorporated. Stir in the chocolate chips.
Divide the cookie dough using a spring loaded cookie scoop onto the parchment lined cookie sheet. If you are using marshmallows, cut a large marshmallow into 3 sections then each section in half. Press a piece of marshmallow into the center of each cookie.
Bake for 8 minutes. Do not over bake these cookies they are not as good. It's better to under bake them slightly.