It seems like I've been travelling a lot this summer but I can never wait to return to the kitchen during the warmer months when the best produce is available. I literally plan what I'm going to make while I'm away. This last trip to California had me craving fish, corn, zucchini, fresh picked herbs and garden fresh potatoes.
Our trip included Muir Woods, Sacramento and Carmel Beach with a couple of nights close to Pebble Beach which was stunning.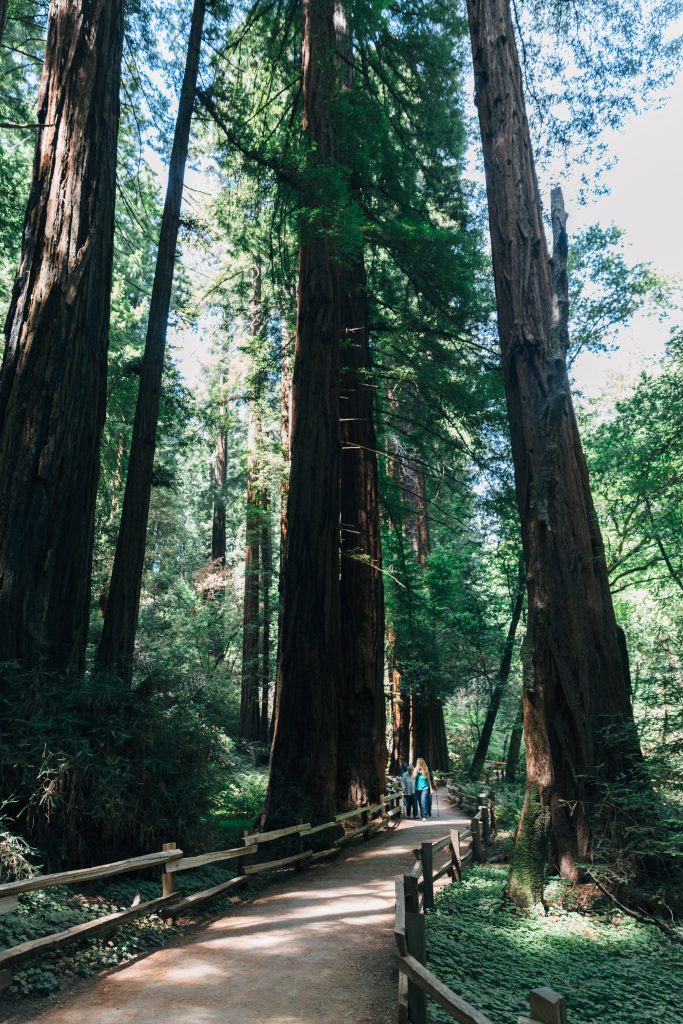 When I came across beautiful zucchini and fresh corn on my return I immediately thought of corn fritters. I served these fritters with a simple lemon and olive oil arugula salad and topped it with goat feta, thinly sliced radish, coarse sea salt and a fresh squeeze of lemon juice. Straight from the pan, hot, salty and slightly sour with the sweetness of the corn, there's nothing that screams summer more. They are delicious on their own but also made a great side dish to grilled trout.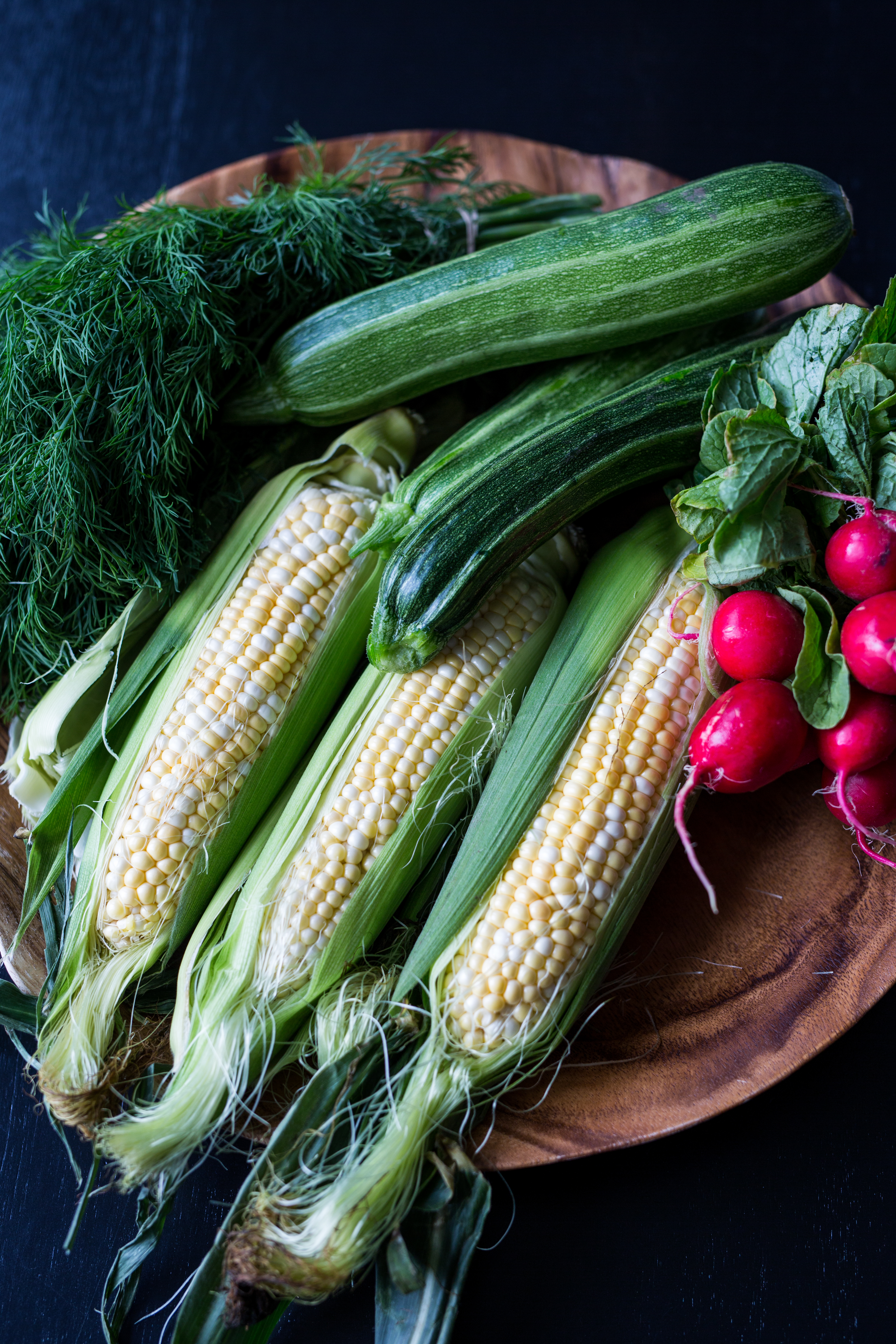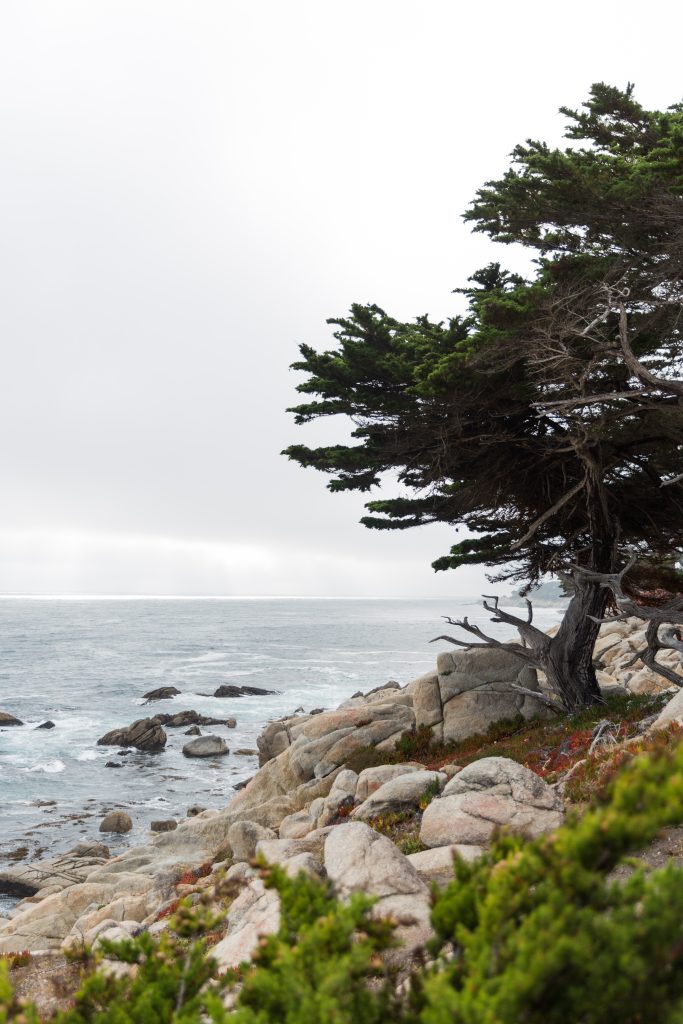 I really hope you are all enjoying your summer. I'm sharing just a few photos of our little trip to California and of course the recipe for corn and zucchini fritters.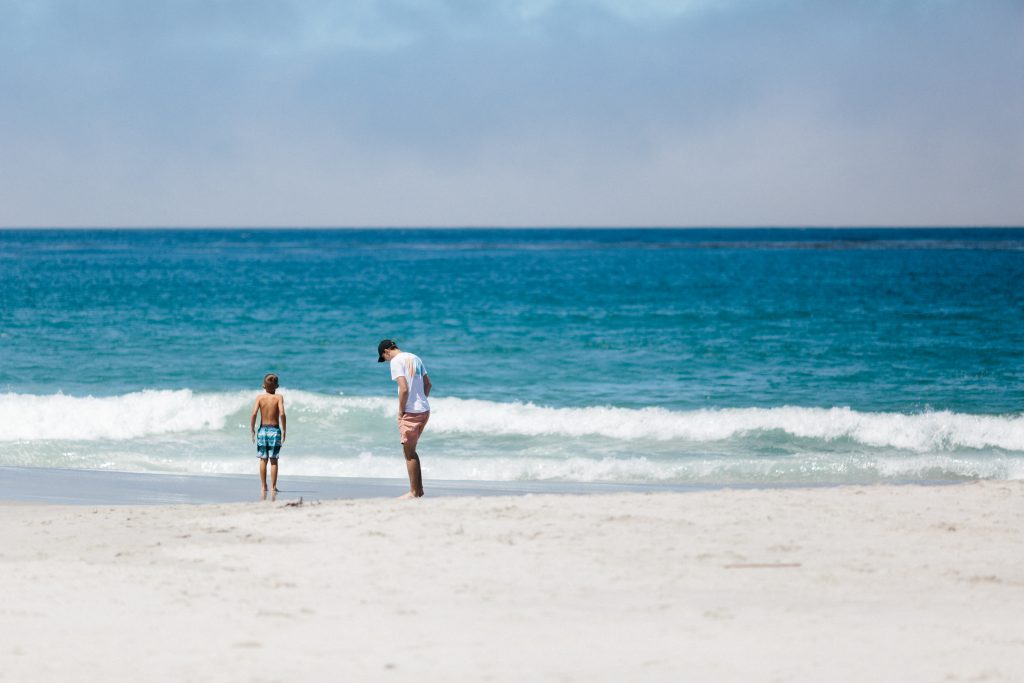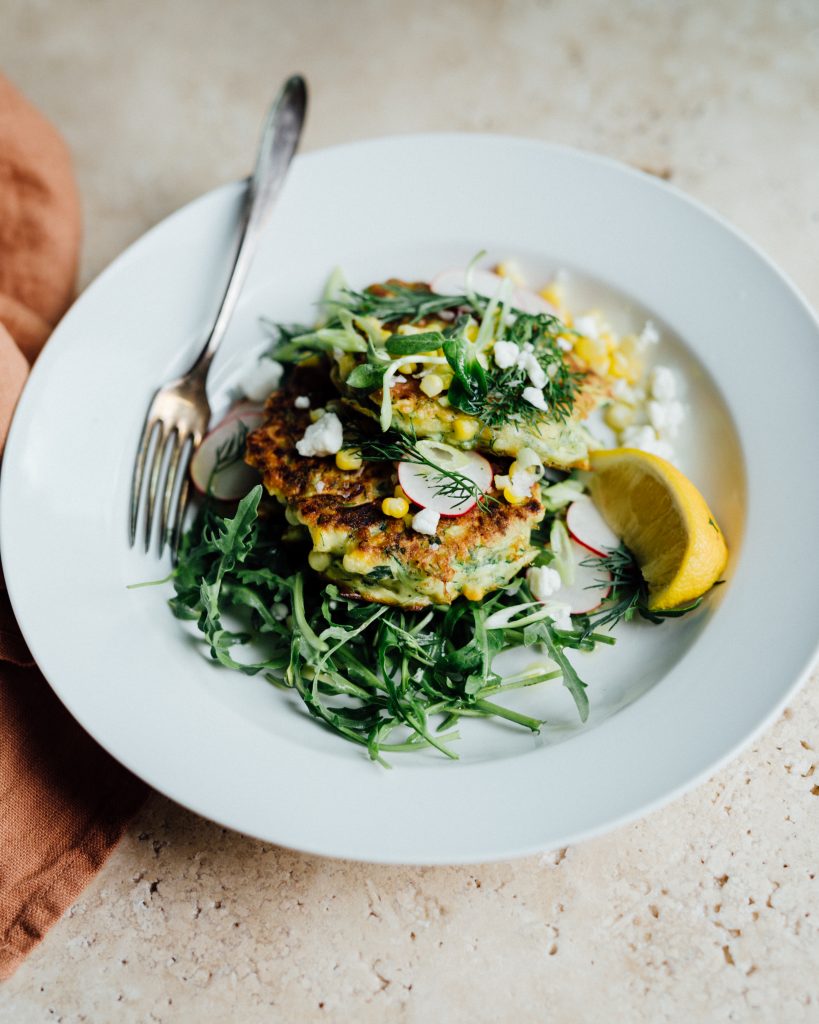 Corn & Zucchini Fritters (gluten free) 
Makes 6 fritters
2 cobs of corn
1 zucchini, grated
2 tablespoons olive oil
3 green onions, thinly sliced
2 teaspoons finely chopped jalapeño
3 tablespoons chopped parsley
1/4 cup dill, chopped
2 eggs
2 teaspoons lemon zest
1/2 cup Bob's red mill all purpose gluten free flour
1 1/2 teaspoons baking powder
1/2 teaspoon sea salt
For serving: lemon wedges, coarse sea salt, thinly sliced radish, feta, lots of extra herbs
Directions:
Grate the zucchini and place it in a medium sized bowl. Place a few paper towels over the zucchini and squeeze the zucchini gently to release the juices. Set aside.
Cut the kernels from the cobs of corn. Heat 1 tablespoon of olive oil in a skillet and add the corn and garlic. Cook for 3 – 4 minutes. Remove from heat and add the jalapeño. Add a pinch of sea salt and stir.
To the zucchini mixture add the eggs, lemon zest, dill, parsley, green onions, flour, baking powder and sea salt. Stir to combine. Add in the corn from the skillet and stir again.
Heat a large non-stick skillet over medium heat. Drizzle with olive oil. Scoop about 1/3 to 1/2 cup of the batter onto the hot skillet. Cook each side until brown.
Serve with lemon wedges, coarse sea salt, more chopped herbs, feta and thinly sliced radish.