I met tahini when I lived in Australia when I was 21 years old. It's not something my mom had as an ingredient in our kitchen growing up but when I first tasted it I knew I would never live without it. The nuttiness of the tahini, the sweetness of the dates and lightly spiced with cardamom and cinnamon this smoothie makes a perfect recovery meal post workout.
I use Vital Proteins Collagen Peptides to promote skin, hair, nail and muscle health. Collagen peptides supply amino acids that build collagen and muscle. I always take collagen in the morning post workout or blended into tea to help satiate me throughout the morning.
This smoothie is a nice change up to my green smoothies and a perfect ending to a long week.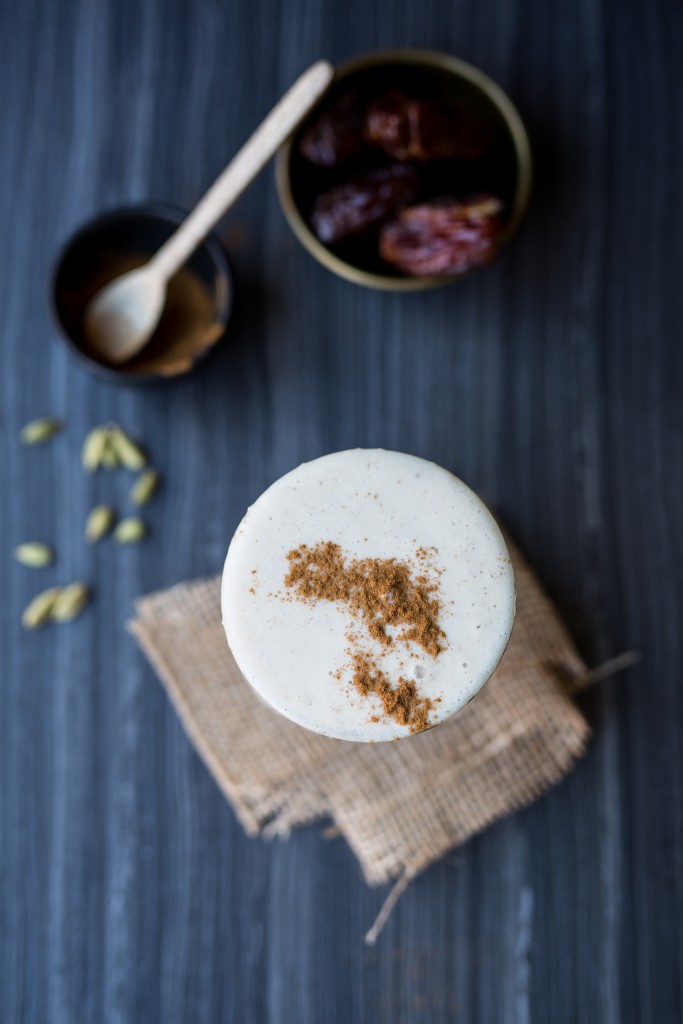 Cardamom, Tahini & Date Smoothie
Serves 1
1 frozen banana
1 heaping tablespoon tahini
1 Medjool date, pitted (add another if you like it on the sweet side)
1/4 teaspoon cinnamon
½ teaspoon ground cardamom
1 teaspoon vanilla
¼ cup coconut milk
¾ cup almond milk
4 ice cubes
2 scoops Collagen Peptides or protein powder of your choice
Direcitons:
Place the banana, tahini, date, cinnamon, cardamom, vanilla, coconut milk, almond milk and ice in a high speed blender. Blend until smooth. Add in the collagen and blend for another few seconds to incorporate. Serve.