March is going to be a month of baking as I am hosting two gluten free baking workshops. A significant percentage of my clients are paleo and some autoimmune and have allergies and sensitivities that require the removal of grains and often eggs.
I thought I would share my absolute favorite recipe for banana muffins. This can also be made into a loaf but I find that because they do not contain eggs muffins stay together better. If you are tolerant to eggs you can certainly use them instead of chia or flax. I adpated this recipe from one of my favorite bloggers so if you can have grains follow her recipe.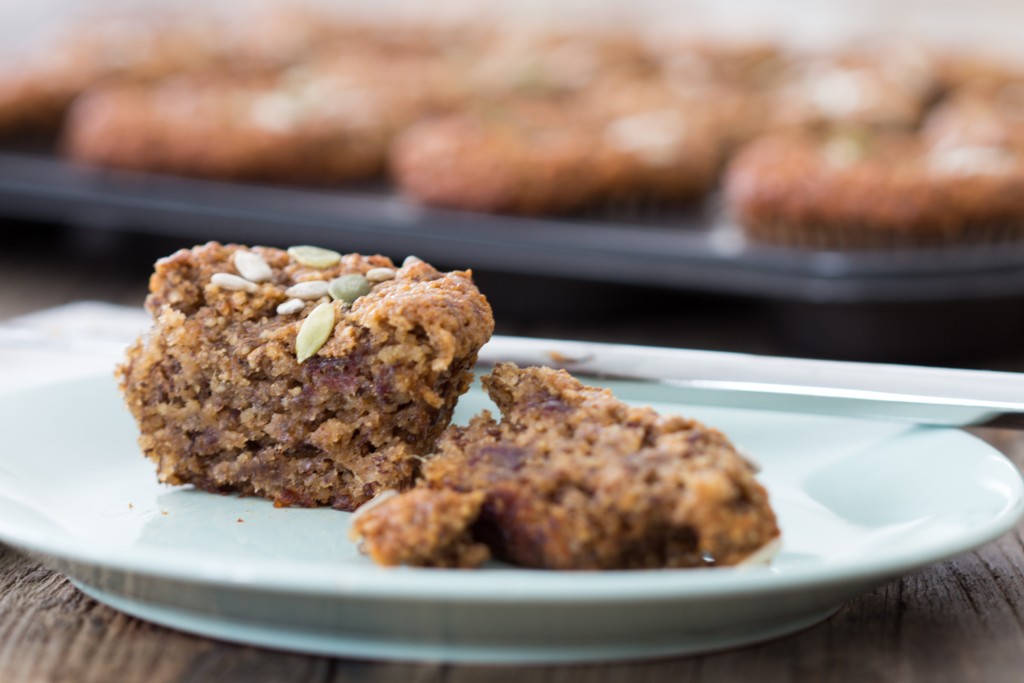 I used two oils in this recipe for a light flavor and it was just perfect. You may also use coconut oil but I didn't want any coconut flavor. Be sure your dates are really fresh and soft. If they are not you can always soak them in warm water and drain the dates very well before adding them in. These muffins are extremely moist. Store in the fridge for up to 3 days.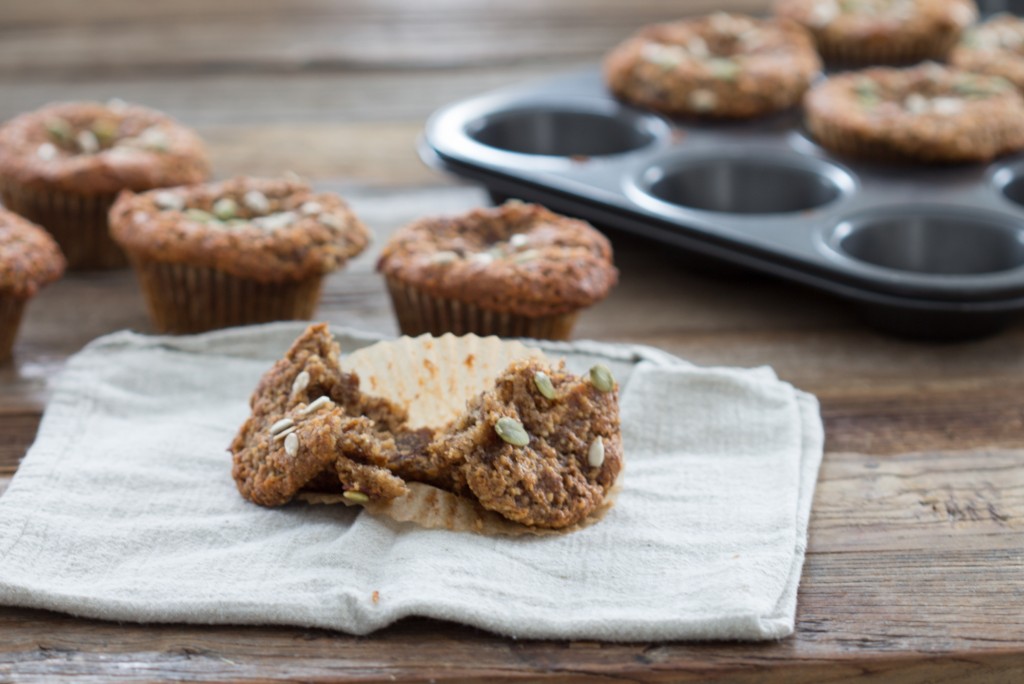 Banana & Date Muffins
Ingredients:
3 ripe bananas
1 Tbsp. ground flaxseed + 1 Tbsp. chia (or ground flaxseed) or 2 free range eggs
6 Tbsp. warm water
¼ cup extra virgin olive oil
¼ cup avocado oil
½ cup coconut sugar
2 tsp. vanilla extract
1 ½ cups almond flour
½ cup arrowroot powder
2 tsp. baking powder
1 tsp. baking soda
1 tsp. cinnamon
½ tsp. sea salt
1 cup chopped, pitted Medjool dates
pumpkin and sunflower seeds for garnish
Directions:
Preheat the oven to 350 degrees and line a muffin pan with 12 parchment liners.
Combine the flaxseed and chia with warm water in a bowl and let sit for 5 to 10 minutes to gel. Meanwhile mash the bananas and combine with oil, coconut sugar and vanilla. Blend well and stir in the flax/chia gel.
In another bowl combine the almond flour, arrowroot, baking powder, baking soda, sea salt and cinnamon.
Stir the dry ingredients into the wet ingredients. Add the medjool dates and fold to combine.
Divide the batter equally into parchment lined muffin pan. Garnish with seeds and bake for 22 – 25 minutes.
Cool in the muffin pan for a few minutes after removing from the oven then gently transfer to a cooling rack.