September is here, my two are back in school and that means it's time for me to get back into the routine of fast lunches and dinners. The farmers markets are full of amazing produce so instead of thinking about crock-pot dinners just yet, I'm taking full advantage of the freshest ingredients to stock my fridge. I have a serious love for zucchini noodles and this is my all time favourite 5-minute meal.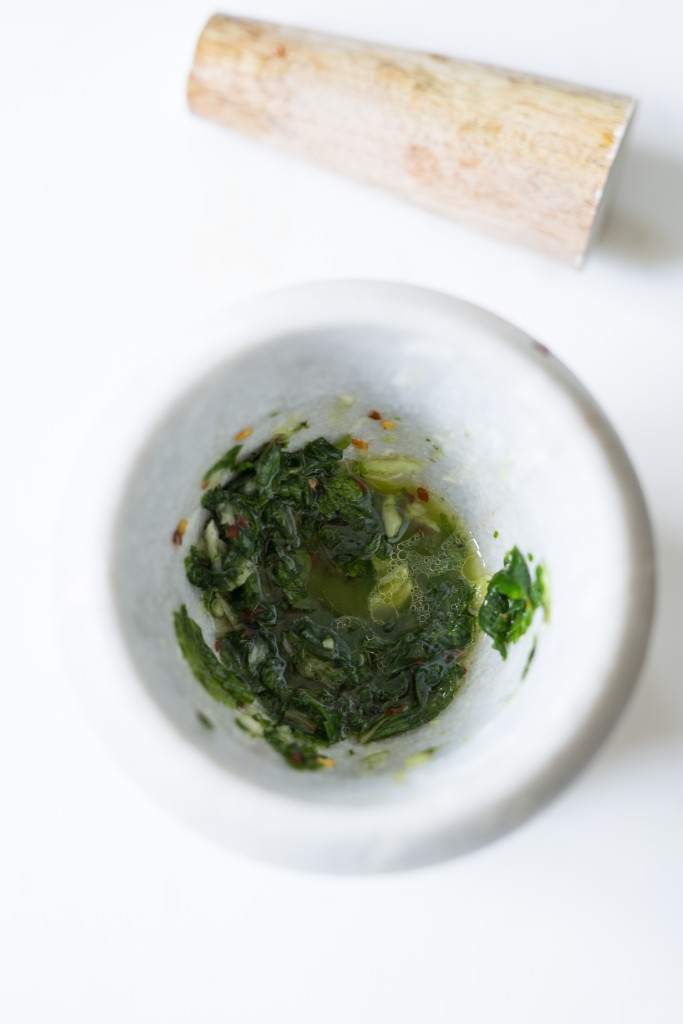 This dish requires no cooking, very little preparation and just a few fresh ingredients. Start by salting the zucchini noodles with a little sea salt. This will draw some of the moisture from the zucchini and give it that "cooked" texture. Add some herbs, lemon, garlic and olive oil into a mortar and pestle for a fast and flavour packed dressing. I serve the zucchini with a grilled fish or chicken for a complete meal.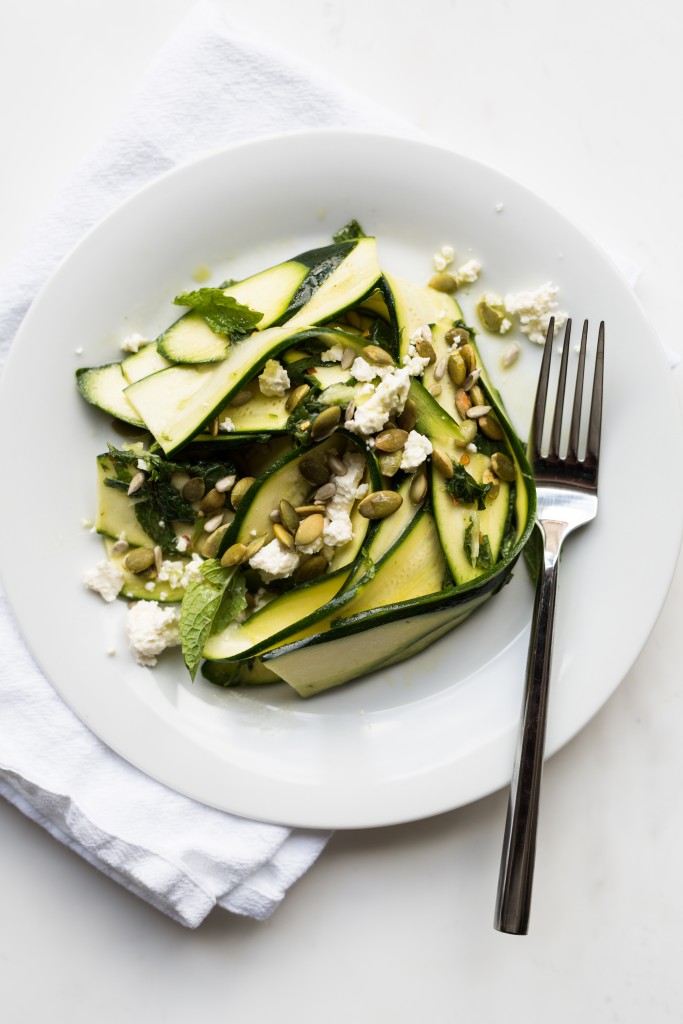 Zucchini Salad with Mint and Basil
Serves 1
1 zucchini, ends trimmed
1 garlic clove
8 – 10 mint leaves
5 – 7 basil leaves
juice of ½ lemon
1 Tbsp. olive oil
pinch of red chilli flakes
sea salt and pepper, to taste
feta, crumbled
lightly toasted pumpkin and sunflower seeds
Directions:
Thinly slice the zucchini using a mandoline or vegetable peeler. Place the zucchini in a bowl or a plate and
sprinkle with sea salt. Toss in the salt and allow to rest while preparing the dressing.
Place the garlic, mint and basil in a mortar and pestle. Crush the leaves and garlic slightly then add in the lemon juice, chilli, sea salt and pepper. Combine until everything is slightly broken down but still a few chunks of leaves remaining. Add in the olive oil.
Drain any excess liquid from the zucchini. Pour over the dressing and toss to combine. Plate the zucchini and dress with seeds, feta and a few extra basil and mint leaves. Serve.