Pretty sure I could eat this Mediterranean inspired salad everyday. I am in love the camelina oil from Three Farmers that contains omega 3 fatty acids and vitamin E. This cold pressed oil from Saskatchewan (another reason I love it), is super delicious and has a high smoke point making it safe for cooking. I added the roasted garlic & chili oil to this salad for a nice little kick of flavour but the original or the roasted onion and basil would have been equally delicious.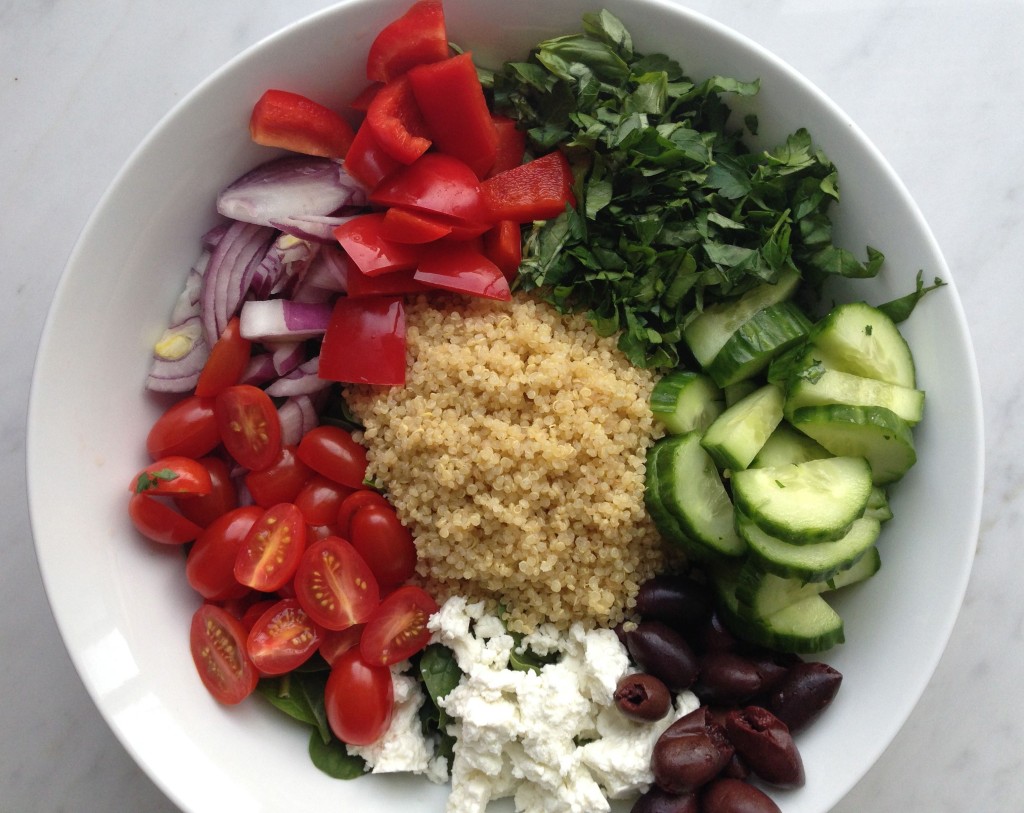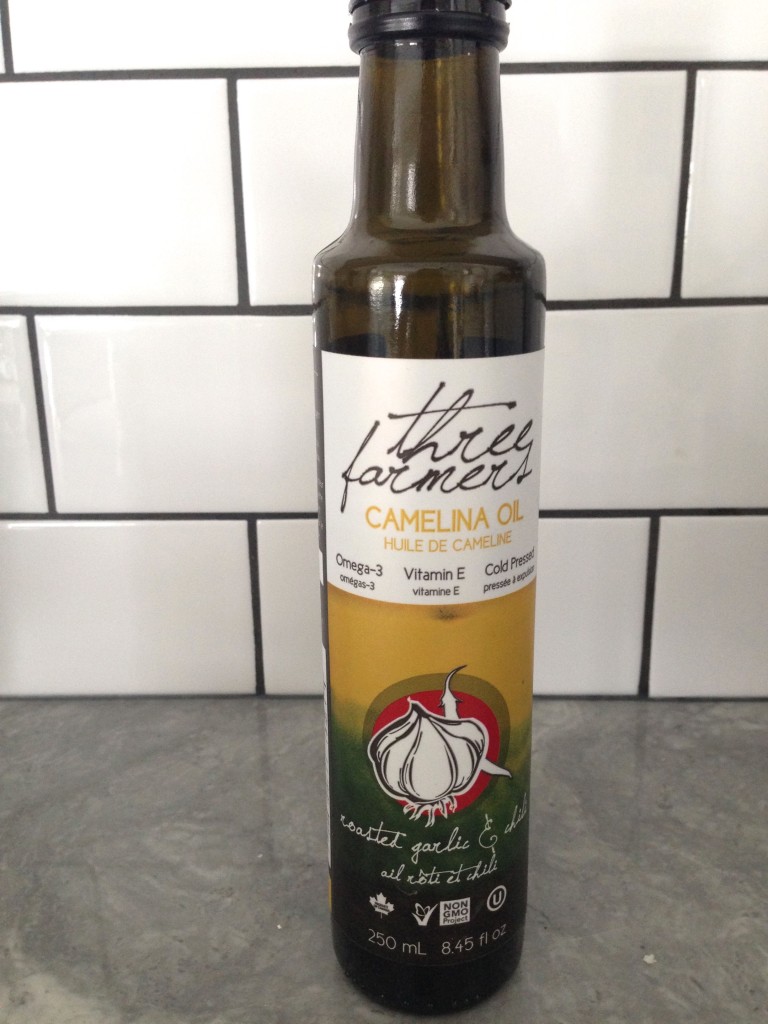 Camelina oil is an ancient grain, containing omega 3 and omega 6 and vitamin E. The best part is this oil is sustainable, natural and traceable. Most of us know that too many omega 6 oils are found in our diets, and reducing them through eating correctly is a good idea but camelina oil contains almost twice the amount of omega 3 fatty acids than omega 6.
As with most oils, I recommend purchasing them in small quantities, in a dark bottle and storing out of the sunlight. Oils are oxidized in heat, air and light, so tighten that lid!
This salad is overflowing with antioxidants that protect the heart and the immune system. Adding herbs to your salads boosts the nutritional value but also adds so much flavour. Parsley is rich in folic acid and basil is high in vitamin C, vitamin A, potassium and magnesium.
Greek Salad with Lemon, Roasted Garlic & Chili Quinoa
Serves 2 – 3
Ingredients:
Quinoa
1 cup cooked quinoa
1 tablespoon Three Famers Roasted Garlic & Chili Oil
Juice of 1/2 lemon
Sea salt and pepper, to taste
Toss all the ingredients together.
Salad Dressing
2 tablespoons Three Famers Roasted Garlic & Chili Oil
1 teaspoon Dijon Mustard
1 tablespoon raw honey
Juice of ½ lemon
Splash of balsamic vinegar
Whisk together in a small bowl and set aside.
Salad
2 – 3 handfuls of spinach of mixed greens
1 cup sliced cherry tomatoes
½ cup goat feta
½ English cucumber, sliced
¼ cup kalamata olives, pitted
½ cup parsley, chopped
4 – 5 basil leaves, chopped
½ red bell pepper, diced
Directions:
Place the spinach in a large salad bowl, top with the remaining ingredients and drizzle with desired amount of dressing. Toss the salad to combine and serve.