These cookies are not detox friendly, sorry.  I had chocolate covered cherries and pistachios in my pantry that I wanted to put into a cookie for a snowshoeing excursion this past weekend so these cookies were created. They may very well be the best gluten free cookies I think I have ever had, although I think they have a bit more of a grown up taste to them. Crunchy around the edge with a soft, chewy center right from the oven. Perfection.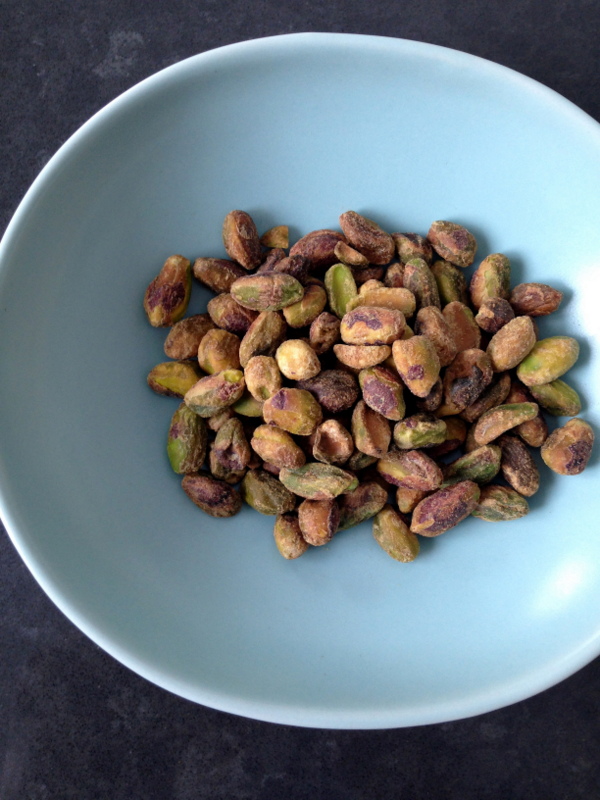 Both key ingredients I found at Costco. Is it just me or are pistachios the most addictive nut on the planet? The organic chocolate covered cherries and salted shelled pistachios seemed like a perfect combination for a cookie (of course). Gluten free oat flour is really easy to find but if you cannot find it you can make your own by blending oats in a food processor or the Vita-Mix dry attachment.
Chocolate Cherry & Pistachio Cookies
Adapted from Ashley's Chocolate Chip Cookies with Pistachios 
Makes 32 cookies
½ cup unsalted butter, at room temperature
2/3 cup coconut sugar
1 egg
3 tablespoons honey
1 teaspoon vanilla
1 cup almond flour
1 cup oat flour
1 cup whole oats
½ teaspoon baking soda
¼ teaspoon sea salt
3/4 cup shelled, salted pistachios
¾ cup roughly chopped chocolate covered cherries
Preheat the oven to 350 degrees F. Line a baking sheet with parchment paper.
Blend together the butter, coconut sugar and honey until light and fluffy using an electric mixer. Mix in the egg and vanilla.
In a separate bowl combine the almond flour, oat flour, oats, baking soda and sea salt. Add to the butter mixture and blend until combined. Stir in the nuts and chocolate covered cherries. Bake for 10 – 12 minutes. Cool on the cookie sheet for 5 minutes then transfer to a wire rack to continue cooling. Store in an airtight container.